US performs 'individual breakdance' instead of paired tango – Lavrov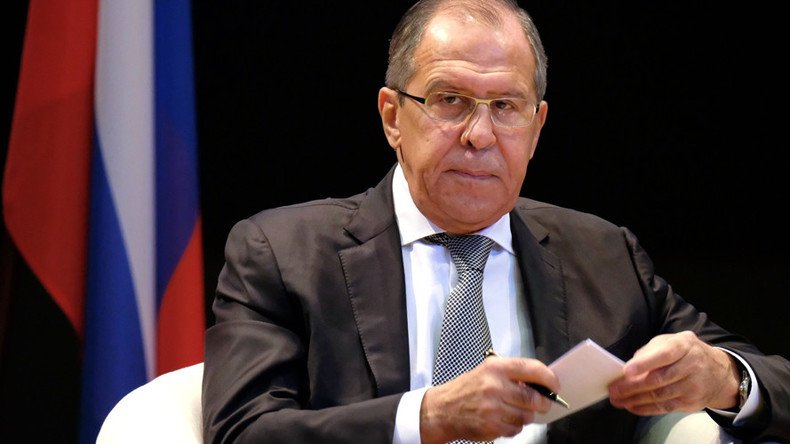 The US prefers "individual breakdance," but "it takes two to tango," Russian Foreign Minister Sergey Lavrov said, speaking of US-Russian relations. The minister stressed that Moscow is open to cooperation and does not seek confrontation.
Diplomatic ties between Moscow and Washington received yet another "dancing" expression, as Lavrov spoke at the Moscow State Institute of International Relations on Friday, as Russia celebrates Knowledge Day – the beginning of the school year.
"As you know, it takes two to tango, but it seems to me that our [US] partners keep performing individual breakdance," the minister said.
Lavrov reiterated Russian President Vladimir Putin's stance on relations with America, saying that Russia "does not seek any quarrel," but has been always "friendly to the American people, and is open to constructive cooperation where it meets Russian interests." He added that Moscow wants to normalize the bilateral political atmosphere.
"Generally, we will continue to promote a positive agenda, mutually respectful approaches, we will seek and find compromises," Lavrov told the students.
According to Lavrov, Moscow will not leave the decision to close the Russian Consulate unaddressed.
"We received a detailed [diplomatic] note just last night, we are dealing with it and we will respond as soon as we finish this analysis," the foreign minister said.
READ MORE: US orders closure of Russian Consulate in San Francisco – State Department
He also said that the situation with the Russian diplomatic property resembles "paroxysms" (an attack or sudden increase in symptoms of a disease) caused by the "exceptionalism" demonstrated by former US President Barack Obama.
All of the "exchange of sanction moves" were initiated by the Obama administration to undermine relations and hinder the incoming president from changing the situation for the better, Lavrov said.
The recent sanctions against Russia imposed by the US in the beginning of the month were designed to undermine the Trump administration, according to the foreign minister, as Trump himself wants to normalize relations.
"[After the meeting of the Russian and US presidents] it has become clearer that President Trump is interested in normalization of relations with Russia, as he repeatedly stated after the meeting and most recently," Lavrov said, adding that Russia will retaliate against any actions that do damage to Russia.
The US decision to shut down Russian diplomatic facilities will bear consequences "not only for our two countries, but for international stability," the Russian presidential aide for international affairs, Yury Ushakov, said Friday.
"These new steps push the bilateral relations further into a deadlock, and, moreover, they contradict the statements made by the US president's administration, including at the highest level, on the establishment of cooperation," Ushakov said. "There were words, but there's still no readiness for cooperation. … Unfortunately the spiral of unfriendly moves tightens."
While the previous Russian countermeasures were well-balanced in regard to diplomatic presence in the two countries, the US steps look like a "hostile takeover," Ushakov added.
"Now the Americans say that they took action in accordance with our countermeasures, to have parity among diplomatic facilities. We've had four general consulates, they had three. Now they have three and we have three," Ushakov stated. "All has been done in a hostile takeover fashion, starting from September 1 the San Francisco consulate is shutting down. They've given a day and a half to halt all the work. Why and what for? – That's completely impossible to understand."
The statements came following the US State Department's announcement that Russia must close a consulate in San Francisco and reduce its consular presence in Washington and New York, in a move widely seen as a further escalation in the already tense relations.
You can share this story on social media: