Fine for blogger over claim Dr Dre & S. Korea's 94yo former first lady would marry
Published time: 28 Aug, 2017 16:18
Edited time: 29 Aug, 2017 07:01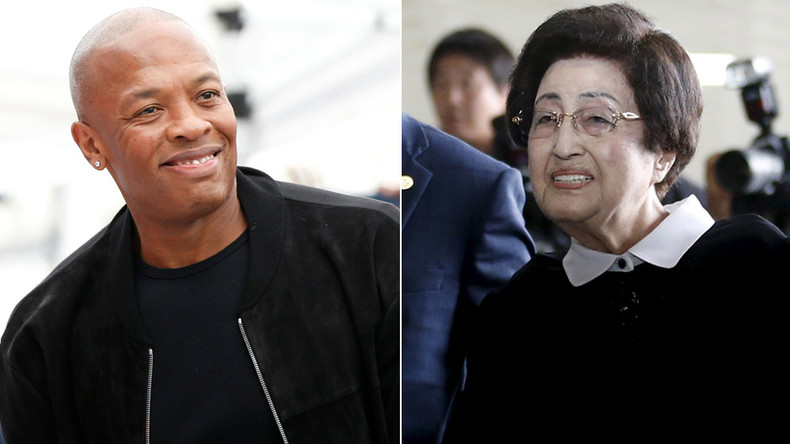 A South Korean man must pay $4,400 for defamation and cyber defamation after spreading fake news on his blog that rapper and hip-hop music mogul Dr. Dre was marrying the widow of late president Kim Dae-Jung.
The man claimed the wedding between the rap legend and 94-year-old Lee Hee-Ho was a way to launder "slush funds" from former leader Kim Dae-Jung.
He made the claims on his blog in January, writing, "the former first lady Lee is to wed Dr. Dre to launder the late Kim's slush funds."
A Seoul district court found the man "violated the honour of the deceased and the bereaved," the Korea Times reports.
The Seoul Western District Court on Friday fined the 73-year-old man 5 million won (US$4,400) for defamation and illegal use of information and communication networks, Yonhan News reports.
"The rumour about the slush fund and the marriage between Lee and Dr Dre is groundless," Judge Lee Eun-hee said.