'I'm not afraid': Hundreds of thousands march against terrorism in Barcelona (VIDEO, PHOTO)
Published time: 26 Aug, 2017 21:27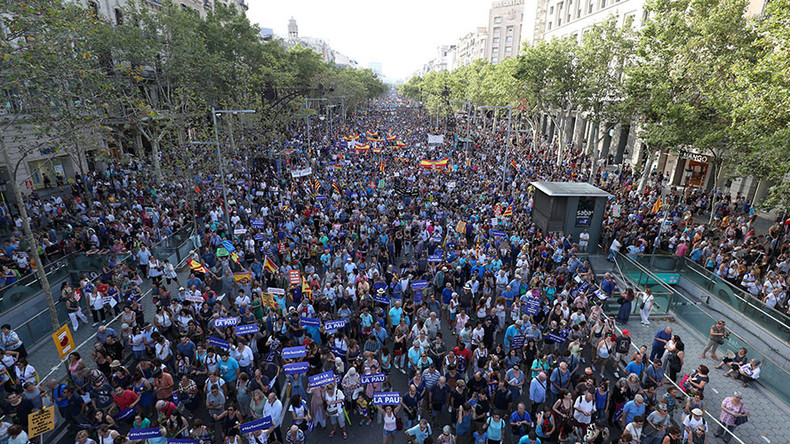 Hundreds of thousands of people took to the streets of Barcelona to decry terrorism and say no to violence in response to vehicle ramming and knife attacks, which killed 14 and injured 120 people in Catalonia in mid-August.
Saturday's massive march in the Catalan capital was led by police officers, firemen and medics, who responded to the attacks on August 17 and 18.
Police estimated the attendance at around 500,000 as people carried Catalan flags and slogans, which urged peace and condemned Islamophobia.
The slogan of the march – "I'm not afraid" – became the people's response to the Barcelona tragedy and was also embraced by the Spanish and Catalan authorities.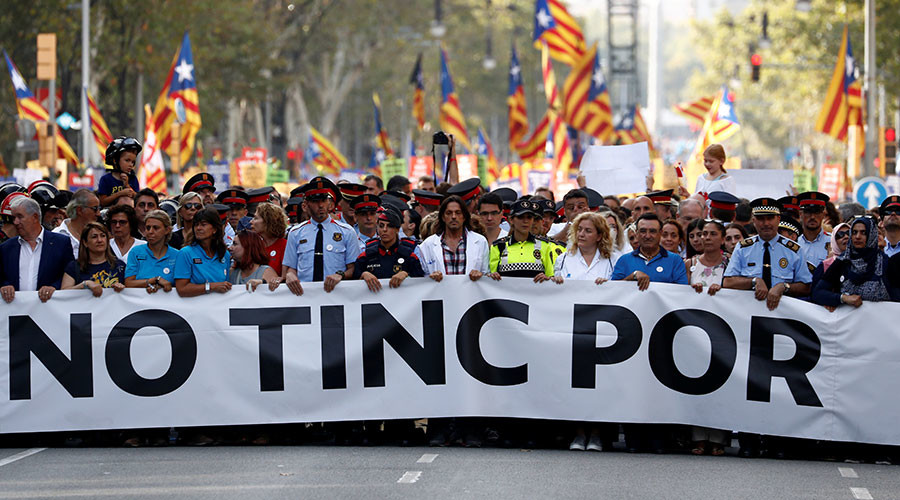 "We are here to say we're not afraid, we are united and we want peace," one of the demonstrators told Reuters.
Spanish King Felipe VI, Prime Minister Mariano Rajoy and the head of Catalonia's regional government, Carles Puigdemont, also took part in the demonstration.
However, not everybody in the crowd was happy with their presence, as people said on Twitter that the monarch was booed.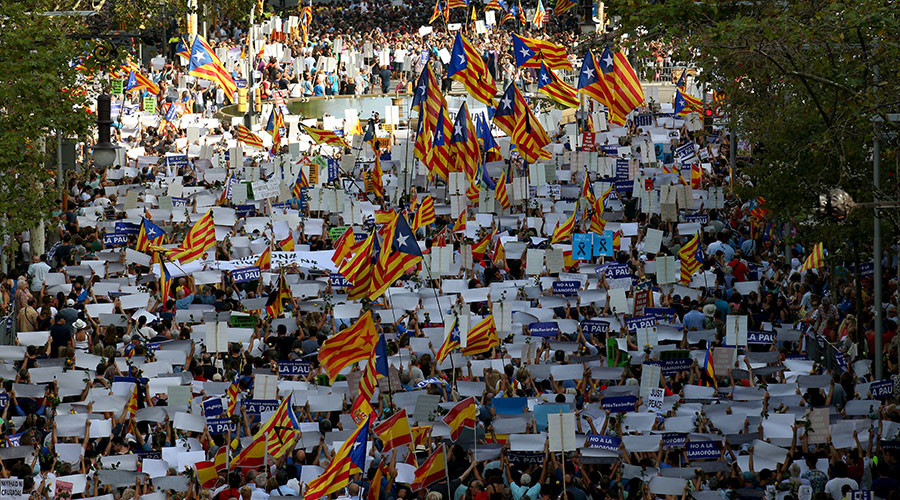 Some demonstrators carried banners, reading "Felipe people who want peace don't deal in weapons," "Mariano we want peace, not arms sales" in both English and Catalan languages, condemning authorities for arms sales to foreign states, accused for supporting terrorism, including Saudi Arabia.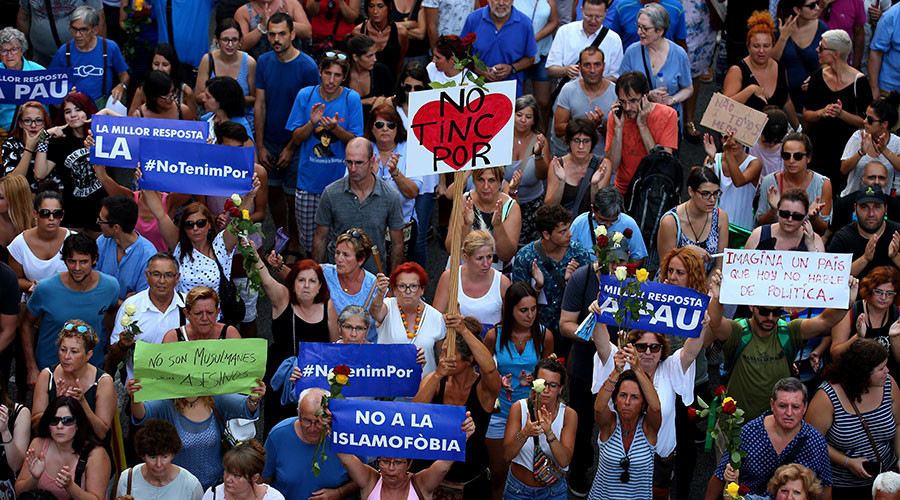 Catalonia has a strong separatist movement, with the region to stage a referendum independence from Spain on October 1.
Earlier this week, around 2,500 Muslim people marched in Barcelona to also decry terrorism and underline the peaceful nature of Islam.
READ MORE: Imam suspected of organizing Spain attacks avoided deportation, was labeled 'no threat' – reports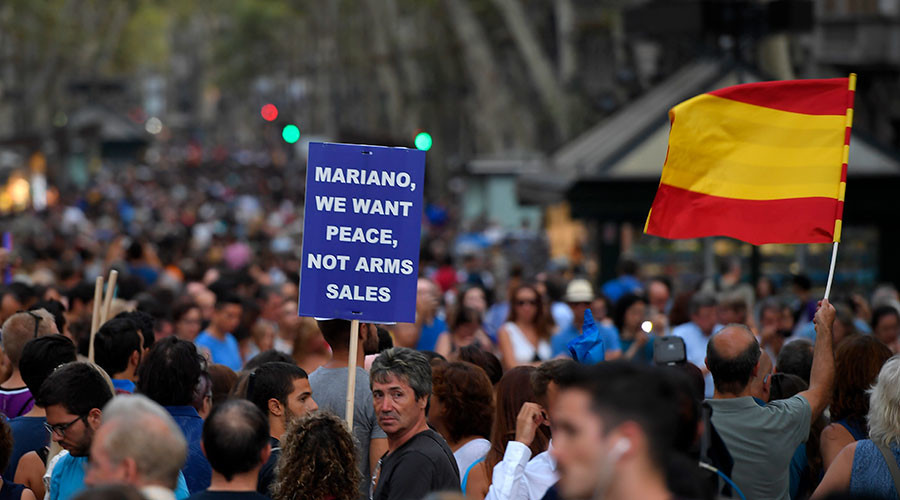 On August 17, a man plowed a van through a crowd in Barcelona, killing 13 people and injuring over 100 others.
The next day, a ramming and stabbing attack took place in the nearby coastal town of Cambrils, with one person being killed and five others wounded.
READ MORE: 2 suspects in Spain's terrorist attacks sent to jail, 1 released
Both attacks were claimed by Islamic State jihadist group. The Spanish authorities say that eight suspected terrorists are dead, two are jailed and two more currently remain under investigation.