Danish jets shadow Russian reconnaissance plane, misidentifying it as bomber (VIDEO)
Published time: 25 Aug, 2017 13:26
Edited time: 29 Aug, 2017 15:22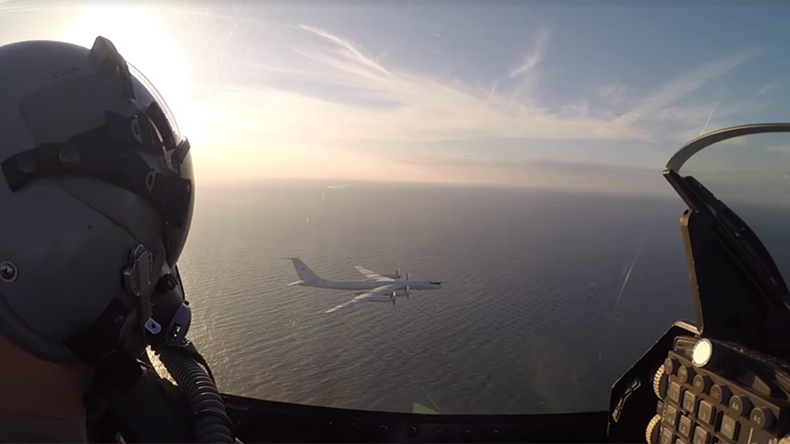 The Danish military has published cockpit footage from one of its jets shadowing a Russian maritime reconnaissance plane, which the Danes misidentified as a bomber.
The video shot from inside a Danish Royal Air Force F-16 fighter jet shows the Russian Tupolev Tu-142 flying over the Baltic Sea while another F-16 followed. It was published on the service arm's Facebook page on Tuesday.
The Danes call the Russian plane a Tu-95, dubbed 'Bear' in NATO countries. The Tu-142 is derived from the bomber, but its purpose is to look for enemy warships, including submarines, not to attack targets on the ground. The two models may be distinguished by the form of the tail, with the Tu-142 carrying an MMS-106 Ladoga magnetometer mounted atop its vertical stabilizer.
Despite numerous comments under the video pointing at the mistake, the air force hadn't changed the video description as of Friday.
The two Danish F-16s from the Fighter Wing Skrydstrup were scrambled from a base in south Jutland, the Royal Air Force said. They approached the Russian reconnaissance plane near the Danish island of Bornholm, north of mainland Poland and south of Sweden, Newsweek reported.