Boko Haram has used 83 children as suicide bombers in 2017 – UNICEF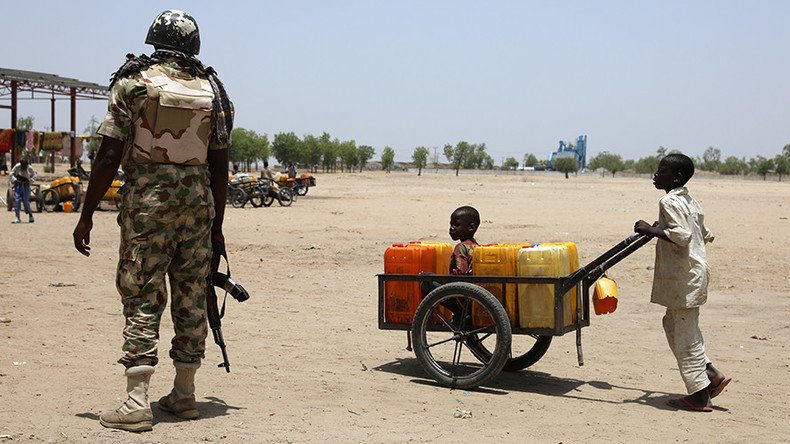 Boko Haram has dramatically increased the use of children in suicide bomb attacks on civilians in Nigeria, UNICEF reported Tuesday.
There has been a four-fold increase in the use of weaponized children as part of the Islamist insurgency which has ravaged the country's northeast for eight years, UNICEF said in a statement.
So far this year, 83 children have been used as "human bombs," the majority of whom were girls.
Such attacks are used to sow fear among the population, especially of children who have been released, rescued or escaped from Boko Haram or similar Islamist terrorist groups.
"There is an extraordinary level of tension obviously in these communities and... people are afraid of children who have been victimized in this absolutely appalling way," UNICEF spokesperson Marixie Mercado said, as cited by VOA News.
"There are instances of children being ostracized by their communities and worse. Terrible things are happening to children after already horrific things have happened to them," she added.
In total, 55 attacks used girls, often younger than 15 years old, 27 used boys and one even used a baby strapped to a young girl to carry out a suicide bomb attack.
A total of 19 children were used in such attacks last year, reports AP.
UNICEF described such terrorist attacks as an "atrocity," while stressing that the children involved are "victims, not perpetrators."
"There were two girls taught by Boko Haram to be suicide bombers ... The girls confirmed that they were taught that their life was not worth living, that if they die detonating the bomb and killing a lot of people, then their lives will be profitable," Nigerian aid worker Rebecca Dali said, as cited by Reuters.
So far, 1.7 million people have been displaced by the Islamist insurgency in the northeast of the country, 85 percent of whom come from Borno state, the main focus of such attacks.
The insurrection is now in its eighth year, having claimed the lives of more than 20,000 and forced more than 2 million people to flee their homes, reports Reuters.
At least 170 people have been killed since June 1 of this year.
Mercado added that while Boko Haram has not claimed responsibility for all such attacks, no other group is yet known to employ such tactics.
In response to the Islamist threat, Nigeria launched the Mobile Strike Force which is designed to specifically end the Boko Haram-led insurgency.
According to the Nigerian Bulletin, Maj.-Gen. Ibrahim Attahiru said: "That is why we launched MST. We finally want to wreck them. This force will have various fighting platforms and equipment to attack deep into the hinterlands and achieve the conduct of long range voyages. All these will undoubtedly help us to succeed in Operation Lafiya Dole and improve our efficiency."
READ MORE: Nigeria 'foils Boko Haram attack on UK & US embassies'
You can share this story on social media: