Deal to supply Russian S-400 missile systems to Turkey in final stages – exporter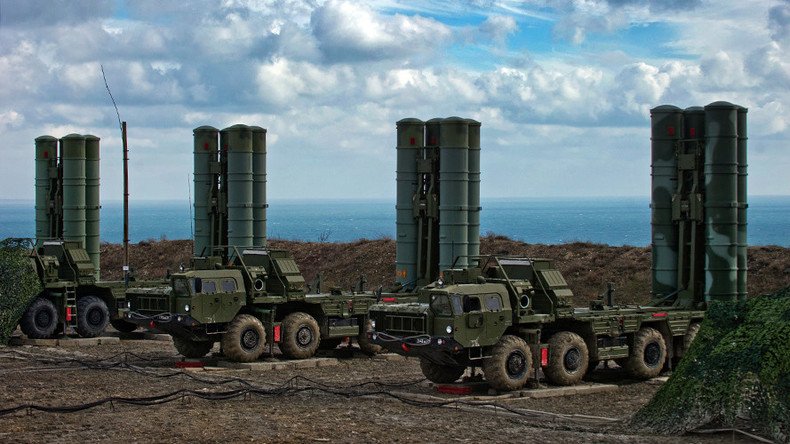 A contract to supply S-400 anti-aircraft missile systems to Turkey is in the final stages, but has not yet been signed, the head of Russian defense giant Rosoboronexport said, retracting a statement reported by RIA Novosti.
"The contract to supply Turkey with S-400s is ready, but has not been signed or entered into force," Rosoboronexport Director General Aleksey Mikheev told reporters on Tuesday, adding that "the work is still ongoing, technical issues remain."
Earlier RIA Novosti quoted Mikheev as saying "the contract has been signed, but it has not entered into force yet."
Russia and Turkey have been discussing the contract since November 2016, with top officials from both countries repeatedly confirming that the deal has been "agreed upon" and arrived "at the final decision point."
The Russian-made S-400 system is capable of shooting down aircraft at ranges of up to 400km and ballistic missiles at a range of 60km. It can engage up to 36 targets simultaneously and can use various missile types for different targets. The Russian Army has already received the most sophisticated batch of missiles for the S-400, capable of shooting targets in the nearest space, according to military officials.
In June, Russian President Vladimir Putin said that Moscow was "ready" to supply Ankara with the S-400 system.
"We discussed the possibility of selling S-400s [to Turkey]. We are ready for this," Putin said. "We are ready to deliver these newest and most efficient systems. President [Recep Tayyip] Erdogan and our countries' militaries are aware of it."
You can share this story on social media: