Syrian family names daughter in honor of Angela Merkel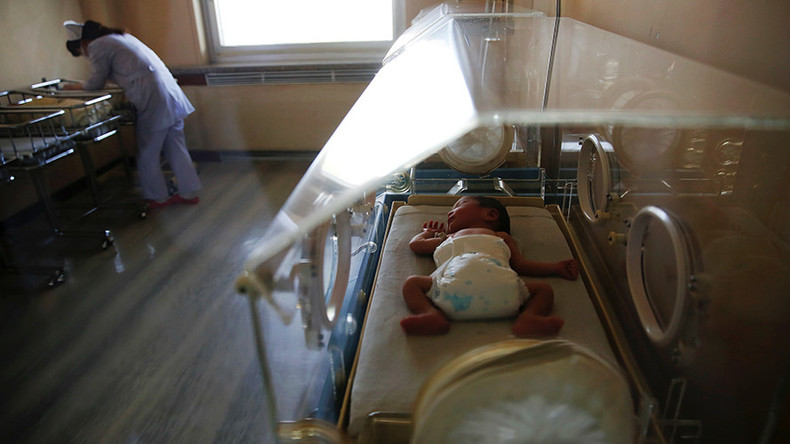 A Syrian family in Germany have named their newborn baby Angela Merkel Mohammed to honor the country's Chancellor and her open-door policy toward refugees from the war-torn country.
The baby girl was born on August 16, to mother Asia Faray and father Khalid Mohammed, at the St. Franziskus Hospital in the city of Münster, western Germany, the hospital announced on its Facebook page.
"Angela Merkel Mohammed is quietly sleeping in her mother's arm and gets nothing from the hustle and bustle of her first name. Only in a few years will she probably understand, that she is called the same name as today's head of government," the post read.
"The first name of the girl is Angela, the second is Merkel. With this decision, the parents wanted to show their thankfulness to the chancellor," Reuters reported a spokeswoman for the hospital as saying.
Angela's parents arrived in Germany, along with her four siblings, at the height of the refugee crisis in 2015, when Merkel opened the country's borders to migrants fleeing war-torn countries such as Syria and Iraq.
This latest arrival is not the first baby girl to be named after the Chancellor. Back in 2015, Angela Merkel Ade was born to a Ghanaian mother in the northern city of Hannover.
Merkel's refugee policy has provoked a mixed response ranging from praise to condemnation, with her ratings dropping and the right-wing AfD party gaining in popularity.
The influx of refugees gave momentum to anti-immigrant groups such as Pegida, which staged rallies across Germany and in other European states.
The infamous 2015 New Year's Eve assaults in Cologne, where over 1,200 people allegedly reported being either sexually assaulted or robbed by groups of migrants, polarized German society.
Several public attacks carried out by asylum seekers from the Middle East also faced the media spotlight.
Merkel's ratings have recently taken a turn for the better ahead of the September 24 elections as Berlin resumed deportations of rejected asylum seekers to Greece.
READ MORE: 'Traitor': Merkel booed at rally in eastern Germany (PHOTOS, VIDEO)
However, Horst Seehofer, the head of Bavaria's Christian Social Union (CSU), the sister party of Merkel's CDU, has called the deportations "a great illusion," citing a bulk of legal cases that have overwhelmed local courts in which the refugees are challenging the decision to send them back.
The latest statistics showed that in 2016 some 18.6 million people in Germany – 22.5 percent of the total population – had a migrant background.