Lebanese Army seizes large weapons cache from ISIS (PHOTOS)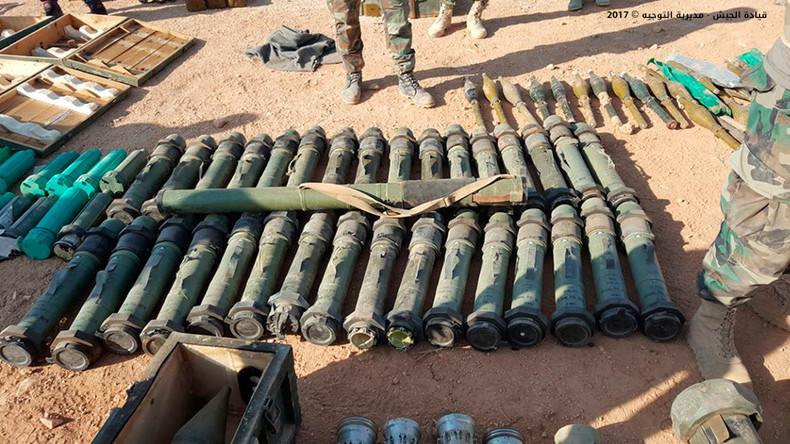 After searching areas recently liberated from ISIS along the Syria-Lebanon border, the Lebanese army has uncovered a large amount of weapons, ranging from factory-made missiles to crude homemade devices, the army said, releasing photos of the spoils.
The army has seized a large amount of weapons and munitions left behind by the Islamic State (IS, formerly ISIS/ISIL) in the recently liberated areas. The stashes were found in command centers, entrenchments and underground tunnels, according to the army's statement issued Monday.
READ MORE: Lebanese army steamrolls ISIS border positions, raises Spanish flag for Barcelona victims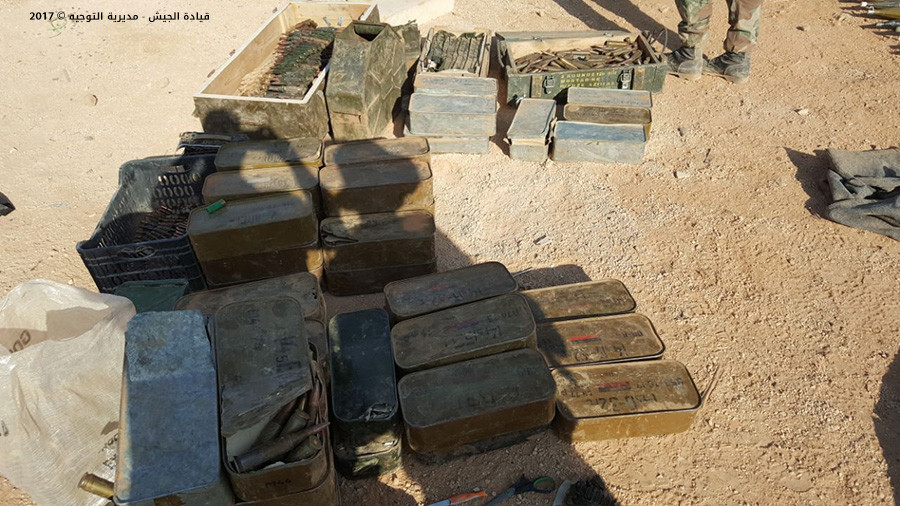 The weapons have been uncovered as several territories occupied by IS have been liberated in a simultaneous offensive launched by Lebanese and Syrian armies alongside with Hezbollah. The main goal of the operation is eradication of IS-held pocket on the border of the two countries.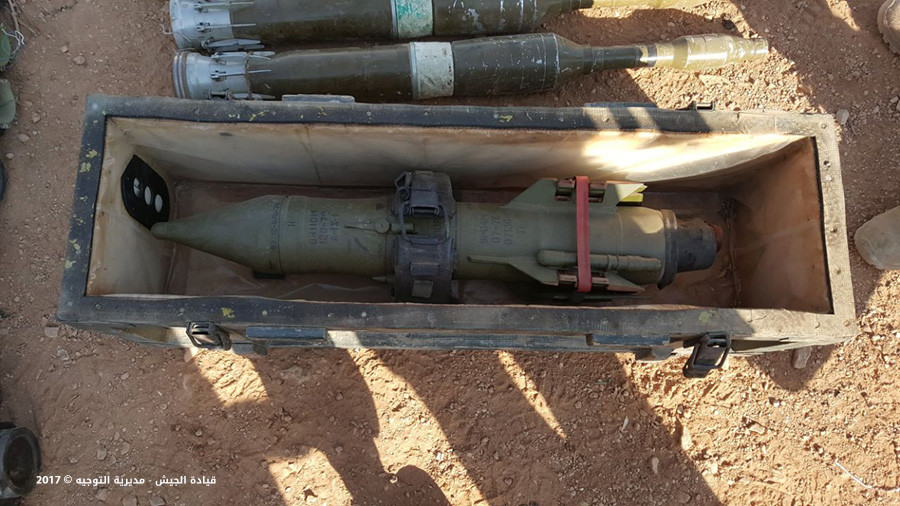 According to the army statement, the stash contained a large amount of small and large caliber munitions, anti-tank and anti-air missiles, a large number of anti-tank grenades as well as munitions for recoilless guns, mortars and all sorts of mines and improvised explosive devices.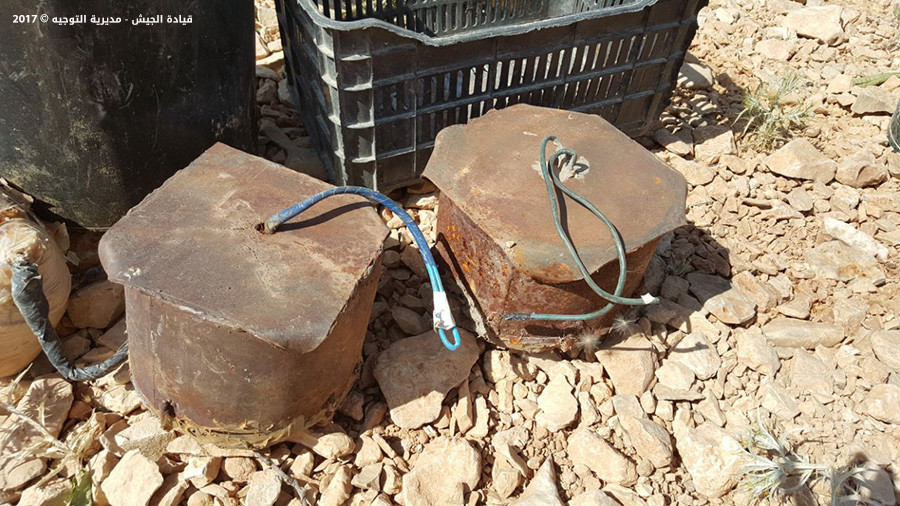 The seized military equipment included mortars, medium and heavy machine guns, assault rifles, recoilless rifles, grenade launchers and other arms.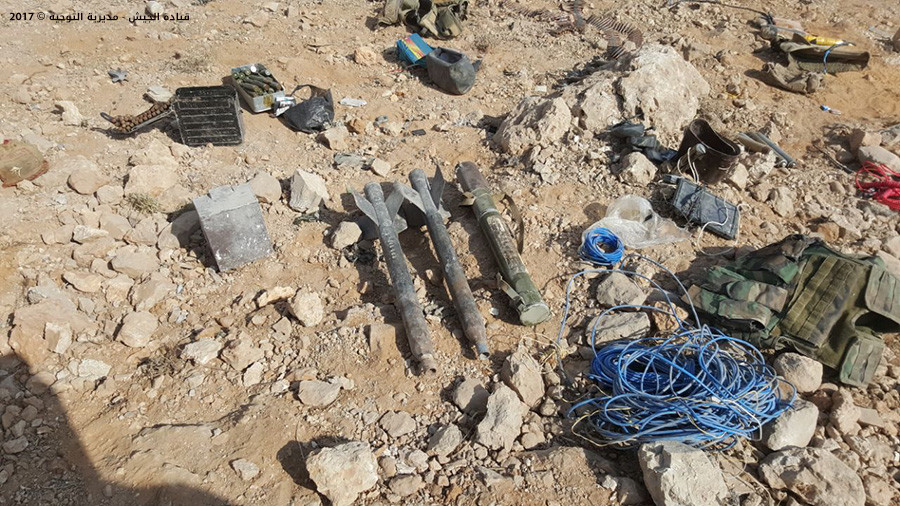 While the majority of the uncovered weapons look factory-made, some munitions appear to be less fancy crude, homemade devices.