'Stop wasting human lives': Catholic church speaks out against Duterte's war on drugs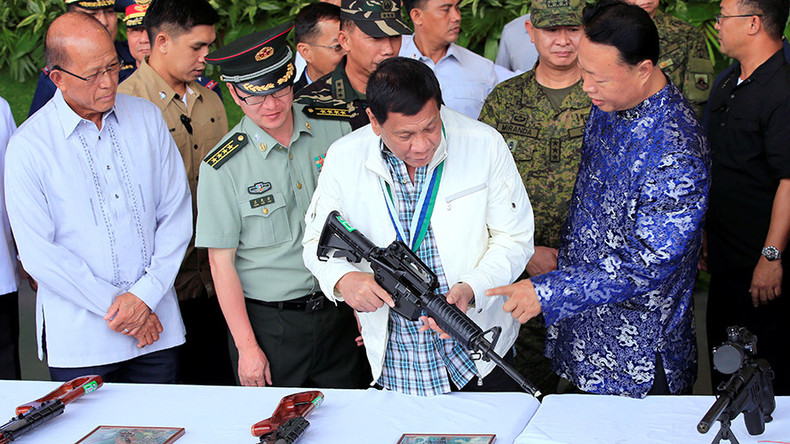 The Archbishop of Manila has spoken out against Philippines leader Rodrigo Duterte's war on drugs following a week of deadly raids which saw over 80 people killed, including a 17-year-old boy.
"We knock on the consciences of those who kill even the helpless, especially those who cover their faces with bonnets, to stop wasting human lives," Cardinal Luis Tagle said in a letter read at masses across Manila on Sunday, the Inquirer reported.
The Cardinal also called on "the consciences of those manufacturing and selling illegal drugs to stop this activity," stressing the complexity of the issue with no one organization unable to claim they have the correct solution.
Calling for a joint response to the issue, he asked for government, police, faith-based communities, and recovering addicts to come together to find a solution.
The statement follows a week-long anti-drug operation known as the "one time bigtime" in which over 80 people were killed. Among those killed was 17-year-old Kian Lloyd Delos Santos who was killed in Caloocan City.
Police claimed the high school student fired at them, forcing them to retaliate. Witnesses have shed doubt on the police story, telling ABS-CBN Delos Santos was unarmed and begged not to be shot by police, who then blindfolded him and shot him.
CCTV footage obtained by ABS-CBN showed Delos Santos surrendering to police before being taken to the place where he was killed.
Up to 7,000 people have been killed in 2017 as part of Duterte's war on drugs. On August 11, the controversial president said a lack of equipment, difficult terrain, and the brevity of his presidential term where preventing his efforts.
READ MORE: Philippines' Duterte says he 'can't control drugs' after year of crackdown & 7,000 deaths
Archbishop Socrates Villegas also spoke out against the killings, saying church bells will ring nightly for 15 minutes in his district of Luzon to raise alarm over the police killings. "The country is in chaos. The officer who kills is rewarded and the slain get the blame. The corpses could no longer defend themselves from accusations that they 'fought back,'" he said.