Train station in Nimes, France evacuated as police search for armed man
Published time: 19 Aug, 2017 20:17
Edited time: 20 Aug, 2017 09:23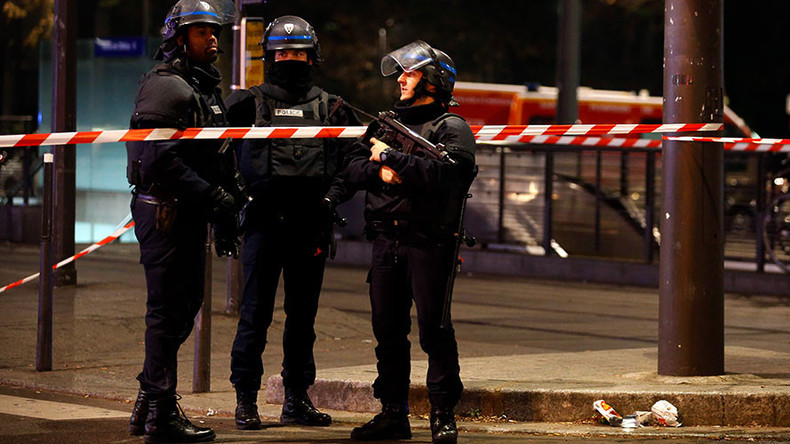 The train station in the French city of Nimes was evacuated late Saturday due to the presence of up to three armed people in the building, local media reported.
Police ordered commuters to rapidly leave the train station at around 21:15 local time, the Midi Libre newspaper reported.
The evacuation started after police received information that two or three armed persons were in the building. Initial reports suggested that the men opened fire after they got off a train.
READ MORE: 'Europe is lost': Barcelona's chief rabbi urges Jews to move to Israel
French authorities have now denied the unverified reports of the shooting.
The Prefect du Gard said on Twitter that it "confirms the absence of shooting in Nimes station."
@Prefet30 confirme l'absence de fusillade en gare de Nîmes, opération de vérification par rapport à un signalement suspect

— Préfet du Gard (@Prefet30) August 19, 2017
READ MORE: Spanish hero cop confronts & kills 4 terrorists covering injured partner (GRAPHIC VIDEO)
A man has been later arrested at the train station with no shots fired, Midi Libre reported.
The paper added, that according to its sources, the man's weapon was possibly fake.
Earlier on Saturday, Nimes hosted the opening stage of the Spanish cycling race the Vuelta a Espana.