2 killed, 120 injured as storm strikes Austrian firefighter festival (VIDEO)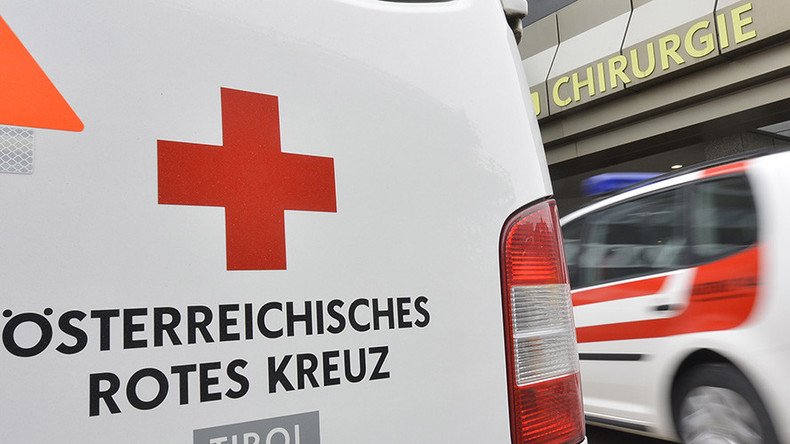 A firefighters' festival in Austria ended in tragedy when a violent storm caused a tent to collapse, killing two people and injuring scores more.
Volunteers from the St Johann am Walde Fire Department had gathered on Friday for an annual celebration in Austria's upper district of Braunau am Inn when the tragedy unfolded.
Sturm fegt Bierzelt weg – Zwei Tote in Österreich - Das Zeltfest in St. Johann am Walde endet in einer Tragödie... https://t.co/Bgvc1acNFo

— Presse- & Mediennews (@Medien_News) August 19, 2017
According to Der Kurier, high winds ripped through a large pavilion set up to house the festivities, killing at least two people.
Up to 120 people have been injured in the incident, report Nachrichten news. Images from the scene show scores of emergency personnel arriving at a scene strewn with debris.
READ MORE: Sky split open: Moscow hit by 'downpour of the century' (VIDEOS, PHOTOS)
Austria's weather agency, ZAMG, had warned earlier this week that the north of the country could face "heavy thunderstorms".
The Frauscherecker Zeltfest is organized by two volunteer fire services based in the municipality of St Johann am Walde. Live music and dancing were scheduled to be held there over the weekend.
RT.com has contacted first responders the Red Cross and the local fire department for more details.
You can share this story on social media: