Anti-fascist & far-right groups plan simultaneous Barcelona protests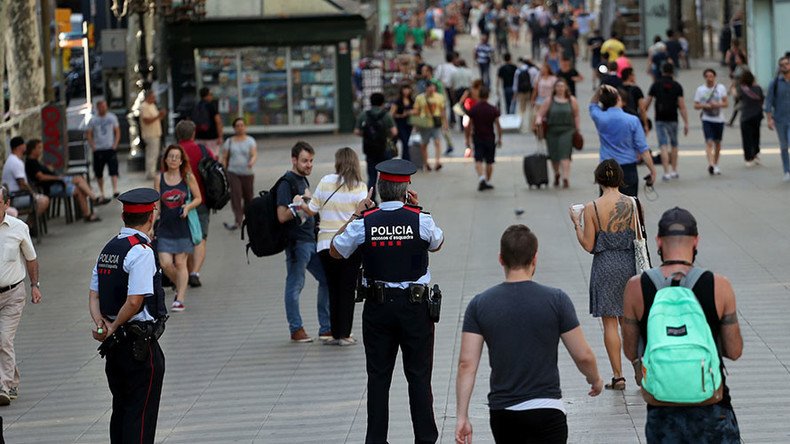 Just one day after an attack claimed at least 14 lives on Barcelona's Las Ramblas boulevard, opposing political factions look set to face-off near the scene of the terrorist atrocity.
Members of the Spanish far-right group La Falange, are planning to assemble close to the La Boquería marketplace in the city center, just 500 meters from where a van was deliberately driven into scores of pedestrians.
La Falange has blamed the "policies of multiculturalism" and immigration for Thursday's terror attack in Barcelona city center. Boasting a followership of more than 11,000 on Facebook, the group regularly shares anti-Islamic sentiment online.
Tributes have also been paid by the group online to Onésimo Redondo, a 1930s Falangist politician and anti-semitic author.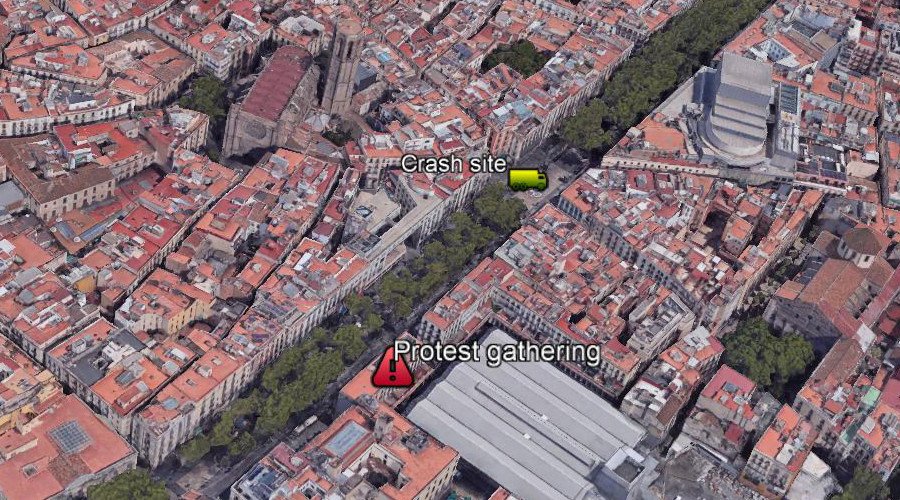 "No one was fooled into thinking that the policies of multiculturalism and #RefugeesWelcome wouldn't end like they did in Las Ramblas in Barcelona," a statement on the La Falange website reads.
They have called on supporters to convene near Las Ramblas at 7pm to show "repulsion to Jihadism" and protest Islam.
READ MORE: Terror timeline: How attacks unfolded in Barcelona & Cambrils
Meanwhile, left-wing Catalan groups Arran and Endavant have also organized an event near La Boquería, to oppose fascism.
According to information shared online by Endavant, a socialist group seeking Catalan independence, the gathering is to voice their opposition to the "terror of Daesh and the fascist hatred."
RT.com has reached out to Arran, Endavant and La Falange for comment.
You can share this story on social media: