Barcelona attack witness whose daughter survived Bataclan recalls horrible scenes (VIDEO)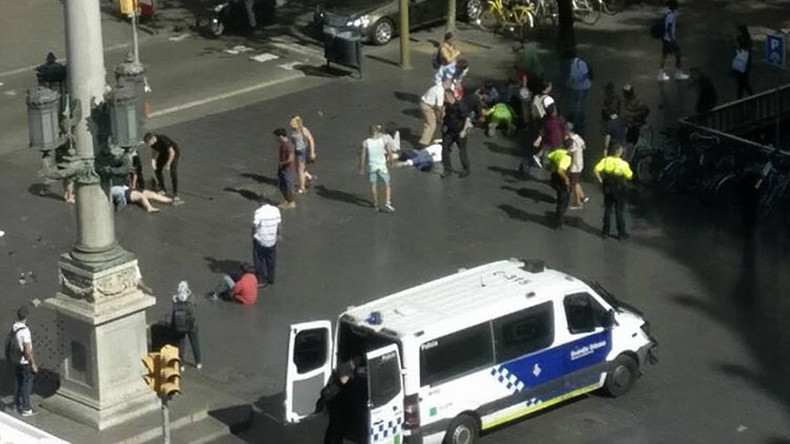 A witness to the Barcelona vehicle ramming attack, whose daughter survived the terrorist attack at the Bataclan Theatre in Paris in 2015, said he felt horrible for the victims and blasted the media for helping the terrorists instill fear in people.
Scott Atren, who witnessed the gruesome scenes in the heart of Barcelona, told RT's Ruptly it's not the first time his family has been affected by terrorism.
"My daughter was in the Bataclan when that blew up. She still can't… she still has nightmares, and she can't reconcile herself with staying in her own country," he said.
Read more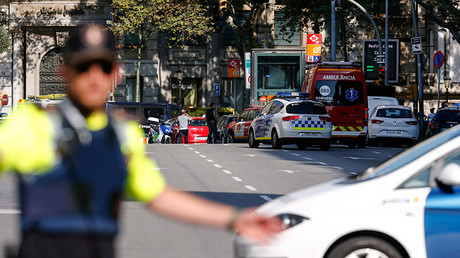 Atren said he felt "horrible" after witnessing Thursday's attack in the Catalan capital, in which a van rammed into pedestrians, killing at least 13 people and injuring over a hundred others.
"I was just bringing my niece here and didn't know what was going to happen," he told reporters.
The actions of terrorists affects the entire society, not only the victims and their families, because people begin to "cast suspicion on anyone who looks different," Atren added.
Irresponsible media coverage of these attacks "helps a lot" in spreading the terrorists' message, Atren believes.
"It's the oxygen for this, because never in history has such few people with such primitive means caused such fear inside people," he said.
READ MORE: 4 terror attacks in Europe when vehicles were rammed into pedestrians (VIDEOS)