5 terror attacks in Europe when vehicles were rammed into pedestrians (VIDEOS)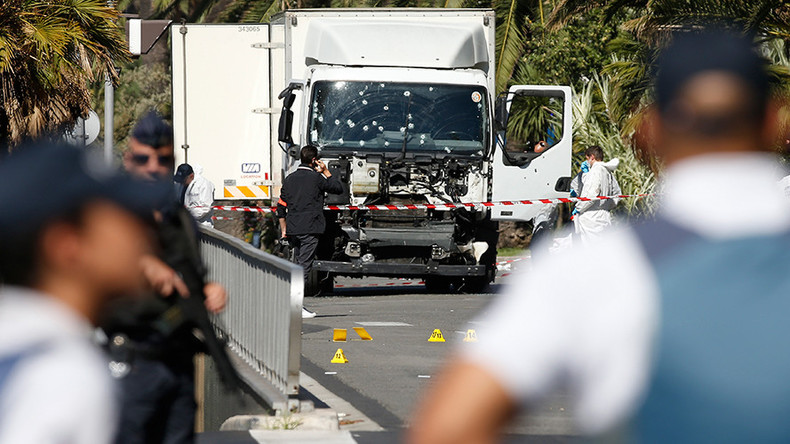 Police are treating the Barcelona van crash as a terror act with at least 14 confirmed fatalities and scores of injured people. The attack is the fifth such incident in Europe. Nice, Berlin, London and Stockholm have all endured attacks of this kind.
Barcelona van attack LIVE UPDATES
Nice
The recent wave of terror attacks in Europe, where pedestrians became victims of rogue drivers, began in France when a Tunisian rammed his 19-ton truck into a crowd during Bastille Day celebrations in Nice on July 14, 2016.
Some 86 people were killed and nearly 500 injured in the French Mediterranean resort in what still remains the deadliest ramming attack on EU soil.
The perpetrator was shot dead by police in the cabin of the rented truck, with Islamic State (IS, formerly ISIS/ISIL) claiming responsibility for the attack.
Berlin
Twelve people lost their lives and 56 others were wounded when another Tunisian national plowed his struck through a Christmas market in the heart of the German capital, Berlin, on December 19, 2016.
READ MORE: First footage of Barcelona terrorist attack aftermath (PHOTOS,VIDEOS)
The attacker also swore allegiance to IS according to a video distributed by the terror group later. He had stolen the vehicle to carry out the crime.
The manhunt for the terrorist lasted four days and ended with Italian police shooting the man in the suburbs of Milan.
London
The attack in London on March 22, 2017 was carried out by a radicalized UK citizen with IS also claiming responsibility for the attack.
READ MORE: 'Van was going fast, stopped, then plowed into more people' – Barcelona attack eyewitness to RT
The perpetrator knocked over pedestrians with his van on Westminster Bridge in the British capital, leaving four people dead and 49 injured.
He then abandoned the vehicle and killed a policeman with a knife before being shot dead by other officers.
Stockholm
The attacker drove his hijacked delivery truck through a pedestrian street in Stockholm on March 22, 2017, crashing it into a shopping mall.
READ MORE: Aftermath of van ramming into pedestrians in Barcelona
The crash left 5 people dead and 14 others injured. There was also an improvised explosive device inside the vehicle which didn't go off.
The perpetrator fled the scene but was detained by police the same day. Charges against the IS-linked Uzbek asylum seeker are expected to be put forward by the end of August.
Barcelona & Cambrils
At least 14 people were killed and over 110 injured in two separate attacks in Catalonia – the city of Barcelona on August 17 and nearby coastal town of Cambrils in the early hours of August 18. In both incidents, the suspects used vehicles to run over pedestrians.
In the first incident, the driver of a white Fiat van struck pedestrians in the Las Ramblas area of Barcelona city center, killing 13 people and injuring over a hundred.
READ MORE: 'Intended to kill as many as possible': Extremely graphic footage emerges from Las Ramblas attack
The second incident took place hours later in Cambrils, 100km from Barcelona, killing one and injuring at least six people. Five suspected terrorists were killed during a shootout with police, authorities said, adding that the attackers wore fake bomb belts.
At least three people were arrested following both attacks, police said. Authorities reportedly believe that a cell of eight people may have been linked with attacks in Barcelona and Cambrils, Reuters cited a judicial source as saying.