Putin: Masterminds of 'death groups' are no different from murderers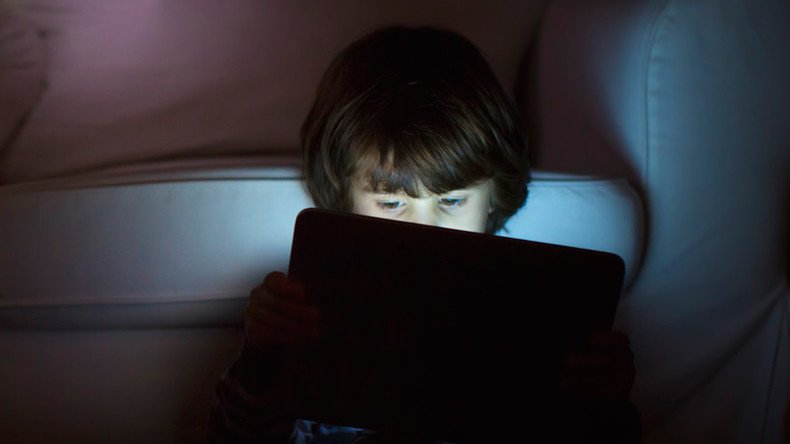 People who encourage minors to join groups promoting suicide are no different from murderers, Russian President Vladimir Putin said. Russia is now struggling with 'death groups,' which are believed to contribute to teen suicides.
"Look, they [the organizers of 'death groups,' which urge minors to commit suicide] bring [the young people] to suicide. What's that? It is an attempt upon the life of a man," Putin said on Tuesday. He added that the organizers even make money on their activities.
"So what makes them different from murderers? Right, nothing does," the president said at a meeting with Vladimir Vasiliev, the head of United Russia MPs.
Vasiliev said Russia has found itself in a difficult situation with groups promoting suicide, which mostly affect the "fragile mentality" of minors, and attention should be given to the problem.
'Suicide games' have recently spread in Russia, affecting vulnerable teenagers. A report about the victims of one such challenge, 'Blue Whale,' was initially published last year by Russian newspaper Novaya Gazeta.
An investigation by the paper found that the game's 'curator' communicated with victims on social media and manipulated them into completing a number of stunts over the course of 50 days, with the final task challenging the participant to commit suicide.
One of the 'Blue Whale' curators, 22-year-old Filipp Budeykin, was found guilty of inciting teenagers to commit suicide and was sentenced to more than three years behind bars. While only two cases were proven, initially he was suspected of making 15 attempts to take youngsters' lives.
The dangerous challenge rose to an international scale, after victims of the group were reportedly found in the US, Spain, Serbia, Brazil, Chile, China and India, among others.
READ MORE: British police & schools issue warning over 'Blue Whale' social media 'suicide game'
The deadly challenge may have reached the UK as well. In April, several British schools issued warnings to parents over 'Blue Whale,' calling on them "to be vigilant and monitor children's internet usage."
You can share this story on social media: