Israeli billionaire Steinmetz detained in intl. fraud, forgery & money laundering probe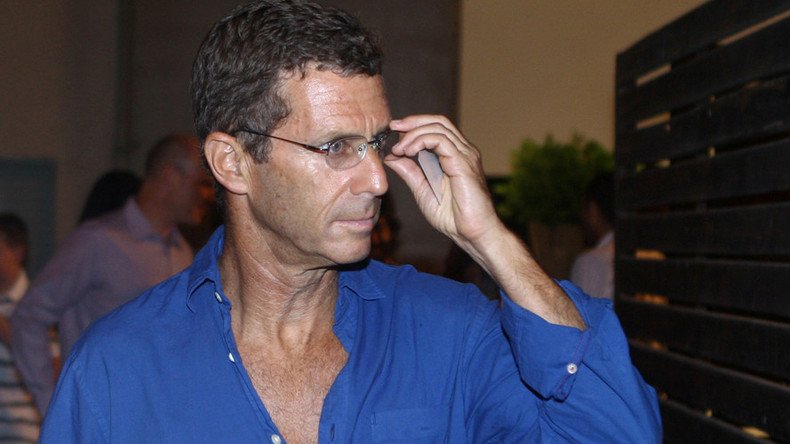 Israeli police detained billionaire Beny Steinmetz and four other men Monday, as part of an international fraud investigation spanning four continents.
The detainees allegedly "acted together and methodically with the prime suspect in order to create and present fictitious contracts and deals... on a foreign country in order to transfer funds and launder money," an Israeli police spokesperson said as cited by Reuters.
לכל אחד מהמעורבים מיוחסות עבירות שונות, בהן הלבנת הון, זיוף מסמכים, רישום כוזב במסמכי תאגיד, מרמה והפרת אמונים, שיבוש הליכי משפט ושוחד

— משטרת ישראל (@IL_police) 14 августа 2017 г.
The premises of the detainees were all searched as part of the investigation which involved the FBI, the Swiss police and the Israeli Money Laundering and Terrorism Financing Prohibition Authority according to the Jerusalem Post.
Tal Silberstein, a former consultant to the Austrian chancellor and former Israeli premier Ehud Barak, and David Granot, acting chairman of the Bezeq telecoms group, were also arrested as part of the raids.
The Austrian chancellor terminated Silberstein's employment Monday, reports Haaretz.
Steinmetz, 60, has a net worth of $1.02 billion thanks to his real estate, engineering and mining empires, reports Forbes.
Both Steinmetz and Silberstein will be held in custody for four more days as authorities fear they might interfere with the investigation.
"The man has proved to us, with his capacities to interfere, that if he were to be released, he could take actions that would interfere with the investigation," the officer in charge of the investigation Avshalom Ahrak testified in court, as cited by Haaretz.
Steinmetz and his alleged accomplices are being held for questioning under caution "on suspicion of money laundering, fraudulent filing of corporate documents, fraud and corporate breach of trust, obstruction of justice and bribery."
Steinmetz called the investigation a "political war" waged by George Soros, reports Haaretz.
Steinmetz was previously placed under house arrest in December 2016 for a total of two weeks as part of a probe into allegations of bribery made against him and executives from his mining firm BSG Resources (BSGR).
At the time, police alleged he had paid top Guinean officials tens of millions of dollars in exchange for favorable contracts and licensing deals in the Simandou deposit, one of the world's largest iron ore reserves in 2008.
The Guinean government launched its own retrospective investigation into how BSGR obtained the rights to the Simandou deposit.
At the time of the initial investigation, billionaire George Soros was reportedly advising the Guinean government. BSGR subsequently sued Soros for allegedly scuttling the iron ore deal with the Guinean government, claiming $10 billion in damages.
"Soros was motivated solely by malice, as there was no economic interest he had in Guinea," BSGR alleged in the suit.
A spokesman for Soros described the claims as a "desperate PR stunt meant to deflect attention from BSGR's mounting legal problems across multiple jurisdictions," as cited by The Telegraph.
You can share this story on social media: