US tourist punched for drunken Nazi salute in Germany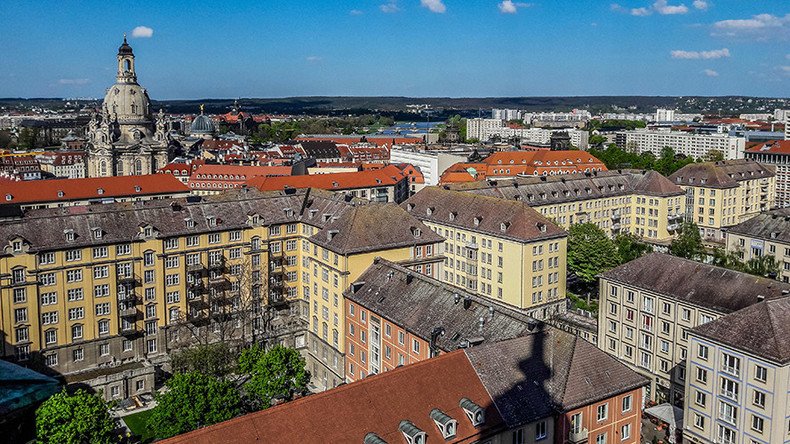 An American tourist was punched by a passerby in Germany for displaying a Nazi salute several times. The incident came just a week after two Chinese tourists were arrested for the same offensive behavior in Berlin.
The incident took place in the eastern German city of Dresden on Saturday morning, German media report, citing local police.
The 41-year-old American tourist, whose name was not disclosed, was punched by a passerby after displaying the Nazi salute multiple times near a café in downtown Dresden. The tourist, who sustained minor injuries, was apprehended by police, although the attacker fled the scene and remains at large.
The tourist was heavily intoxicated and had a blood alcohol level of 0.276 percent. He was placed under investigation for violating German laws against the display of Nazi symbols or slogans.
The American also had insignia of "unconstitutional organizations, which includes Nazi symbols," Deutsche Welle reported. The insignia in question prompted a separate police investigation.
The incident came just a week after two Chinese tourists landed in trouble, when they were caught taking photos in front of the iconic Reichstag in Berlin, while demonstrating the prohibited Nazi salute. The duo was arrested but was eventually released after paying a fine of about $1,000.
The tourists received a relatively light punishment, as displaying such gestures or brandishing certain Nazi memorabilia can result in a prison sentence of up to three years in Germany.
You can share this story on social media: