Trump wants to destabilize Latin America by threatening Caracas with force – Venezuelan FM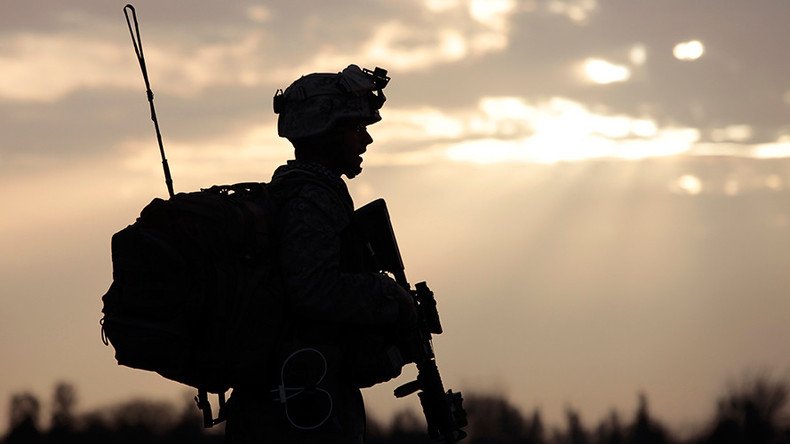 Threats of a military operation against Venezuela are an attempt by US President Donald Trump to drag Latin America into a conflict and destabilize the continent, said Jorge Arreaza, the Venezuelan foreign minister.
"Venezuela rejects in the most categorical and convincing manner the unfriendly and hostile statements by US President Donald Trump... in which he threatens a military invasion against our homeland," Arreaza told broadcaster Venezuelana de Televisión.
According to the minister, Trump's real aim is not Venezuela, but the whole Latin American continent, which he wants to see in turmoil.
"The reckless threats of President Donald Trump are designed to draw Latin America and the Caribbean into a conflict that will irrevocably violate stability, peace and security in our region," he said.
Despite its complicated relations with Caracas, the South American trade bloc Mercosur also said that it rejects the use of force against Venezuela, Reuters reported.
Mercosur members regard dialogue and diplomacy as the only possible option for achieving democracy in Venezuela, a statement by Argentina's Foreign Ministry said.
The bloc's founding members – Brazil, Argentina, Paraguay and Uruguay – opted to indefinitely suspend Venezuela's participation last week, saying that Caracas had failed to include essential Mercosur's trade and human rights norms into domestic legislation.
READ MORE: Venezuela's chief prosecutor ousted & blocked from office amid ongoing protests (PHOTOS, VIDEOS)
On Friday, Trump blasted Venezuela's leader, President Nicolas Maduro, as a "dictator," saying that the crisis in the country could prompt a US military response.
"The people are suffering and they are dying. We have many options for Venezuela, including a possible military option if necessary," Trump said.
However, the US Department of Defense said that "the Pentagon has received no orders" from the president regarding a Venezuela operation.
The White House also claimed that it had declined Maduro's request to have a phone call with Trump, saying the US leader "will gladly speak" with his Venezuelan counterpart "as soon as democracy is restored."
Earlier this week, Washington imposed sanctions on eight Venezuelan officials, including President Maduro and the brother of late ex-President Hugo Chavez.
The restrictions were introduced after the US labeled as "illegitimate" the Constituent Assembly elections, which took place in Venezuela in June.
The opposition in the country also refused to recognize the vote, with the move adding even more tension to the unstable situation in the country.
READ MORE: Venezuela inaugurates Constituent Assembly amid street unrest
Venezuela has been gripped by violent protests since April, which have already led to around 120 deaths, according to Reuters.
You can share this story on social media: