Cocaine poisoning cases double in France, authority warns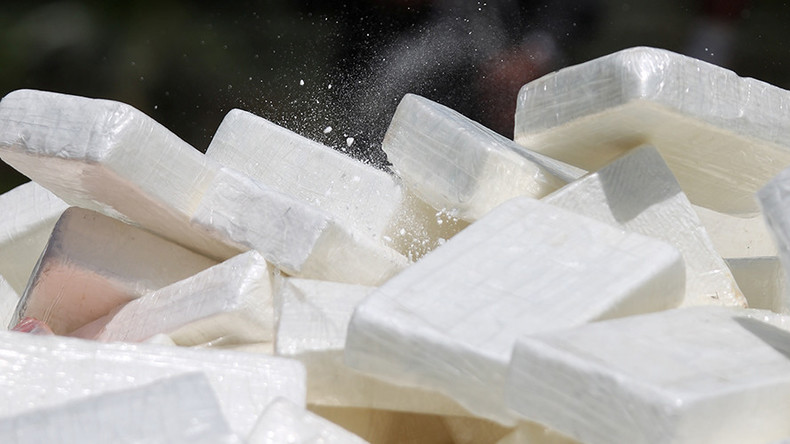 A French health and medicine authority issued a warning to citizens after the number of reported cocaine poisonings doubled in one year.
The French National Agency for the Safety of Medicines (ANSM) issued the warning Friday, citing a "worrying increase" in reports from addiction centers who noted an increase in the number, and severity, of cocaine poisonings recently.
The data showed that the number of reports of cocaine poisoning doubled between 2015 and 2016, and ANSM noted that, "this increase continues to be seen for the year 2017."
READ MORE: 'Air cocaine' mastermind transferred to France over health scare
The agency said while a definite explanation for the increase is still unknown, a national survey of addict centers is under way in an effort to determine the cause.
A possible reason behind the year-on-year spike could be because cocaine is increasingly "pure," which means the doses could have higher concentrations, the agency speculates. It has also become more readily available, the agency says.
READ MORE: Drug dealer brings cocaine to French police station for quality test
Some 2.4 percent of young adults in the country used cocaine in the last year, according to France's national drug report for 2017, compiled by the European Monitoring Center for Drugs and Drug addiction. This compares to 4 percent in the UK. Cannabis remains the most widely used illicit substance in France,
ANSM encouraged health professionals to stay extra vigilant to the symptoms of cocaine poisoning which include, moist skin, dilated pupils and tremors.
Cocaine poisoning can lead to various health problems ranging from high blood pressure to a stroke or coma, the agency warns. Hallucinations, anxiety and paranoia are also known side effects.