'Air cocaine' mastermind transferred to France over health scare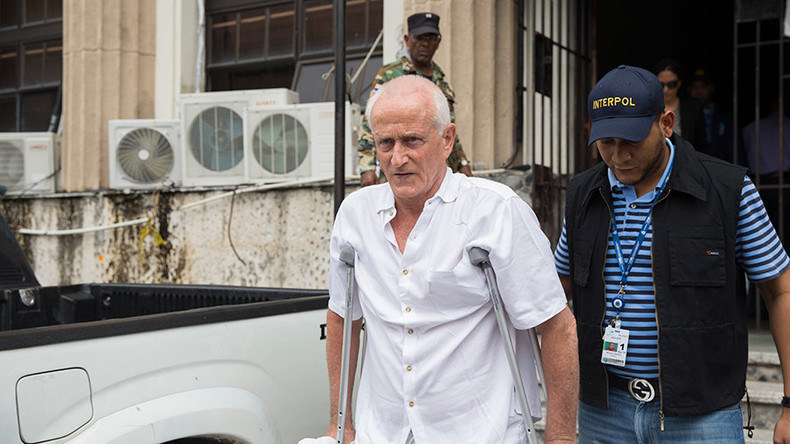 A Frenchman serving 20 years in jail over the 'Air Cocaine' plot to smuggle a planeload of drugs out of the Dominican Republic has flown home to France to undergo surgery to save his leg from amputation after being hit by a motorcycle while on bail.
Alain Castany was one of four co-conspirators arrested at an airport in the Dominican Republic city of Punta Cana on March 19, 2013, in a plot that implicated members of France's upper political echelons.
Dubbed 'Air Cocaine,' Castany and his accessories loaded a small jet with 700kg (1,500lbs) of the drug, but were apprehended shortly before takeoff, reports the Local.
The men were all convicted and sentenced to 20 years in prison in 2015, but were placed under house arrest in the Dominican Republic pending an appeal.
The plot thickened in October 2015 when the two convicted 'Air Cocaine' pilots, Pascal Fauret and Bruno Odos, were picked up by a speed boat in Santo Domingo and taken to the French West Indies.
Their companions on board the boat were leading members of France's National Front party – Aymeric Chauprade and Pierre Malinowski a parliamentary assistant to both Chauprade and the party's founder Jean-Marie Le Pen, the Irish Times reported at the time.
The pilots held a press conference in Paris on October 27, 2015, to plead their innocence, but were arrested by French authorities soon after.
Former French President Nicolas Sarkozy was also briefly embroiled in the investigation as he was scheduled to use the same private jet just two days after the men were arrested.
Sarkozy's phone records were also examined, but no connection to the 'Air Cocaine' plot was found.
The public prosecutor's office in Marseille called for the four co-conspirators and seven other suspects involved in the case to be handed over to the court in Bouches-du-Rhone, reports the Local.
Another alleged conspirator, French aviation security expert Christophe Naudin, was extradited from Egypt to the Dominican Republic as part of the investigation.