New Zealand to consider N. Korea action 'on its merits' even if Australia sticks by US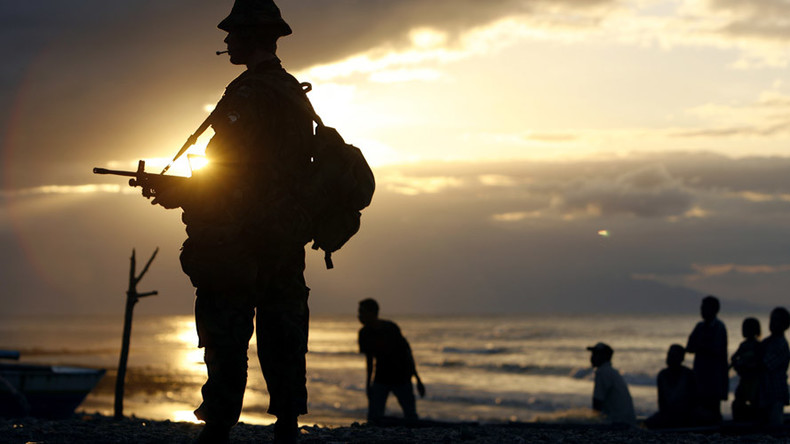 New Zealand will refrain from an "aggressive response" against North Korea, considering any action "on its merits," senior officials said, even though neighboring Australia is ready to join forces with the US amid mounting tensions on the Korean Peninsula.
"We're focused on peaceful resolution of these tensions," New Zealand Prime Minister Bill English told reporters on Friday, as cited by SkyNews Australia. "If there was any military action at all we would consider our contribution on its merits."
Read more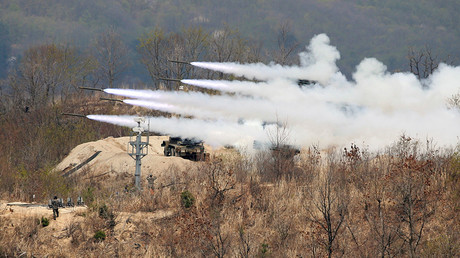 English stressed that New Zealand would not automatically follow Australia's lead, adding: "We're in close contact with the US and Australia but any decision New Zealand makes about North Korea we make according to our own interests."
Also on Friday, New Zealand's foreign minister, Gerry Brownlee, signaled it is crucial for his country to exercise caution. "Committing to an aggressive response now – while encouraging all involved to avoid escalation – is not a position we want to take," the minister said, according to local media.
Brownlee stressed that if an armed conflict were to break out, the island nation would assess suitable options in due time. "Australia is our only formal ally and if the situation did develop into armed conflict we would assess our options at the time," he told Sky News in a statement.
The statements from Wellington came shortly after Australia – New Zealand's neighbor and long-standing military ally – said it would invoke a mutual defense pact (ANZUS) in the event of a North Korean attack on American forces in the Asia-Pacific.
"America stands by its allies, including Australia of course, and we stand by the US," Prime Minister Malcolm Turnbull told Australian radio earlier on Friday. "The United States has no stronger ally than Australia. We have an ANZUS agreement and if there is an attack on Australia or the United States ... each of us will come to the other's aid," Turnbull added.
The ANZUS collective security treaty – signed in 1951 by Australia, the US and New Zealand – stipulates that its signatories should "act to meet the common danger." In the 1980s, New Zealand banned all nuclear-armed vessels, including American ones, from docking in its ports. In response, the US suspended its treaty obligations to New Zealand in 1986, and reduced the two countries' military ties.
Mutual defense obligations under the ANZUS Treaty still remain in place between the US and Australia, despite the trilateral aspects of the agreement having been stalled, according to the US State Department.
Read more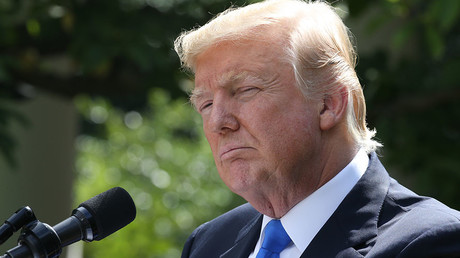 Earlier this week, the Korean Peninsula saw a flare-up in tensions between Pyongyang and Washington. President Donald Trump resorted to open threats to North Korea by urging it to stop bellicose rhetoric against Washington. "North Korea best not make any more threats to the US. They will be met with fire and fury like the world has never seen," Trump said on Tuesday.
North Korea's military said in a reciprocal statement – delivered through the state-run news agency KCNA – that it is planning on a devastating strike against the US airbase in Guam, supposedly within reach of Pyongyang's long-range missiles. The Pentagon, according to multiple media reports, is considering using its strategic B-1 bombers as the main game changer in the event of war.
Late on Thursday, Trump said North Korea should "get their act together" or it will "be in trouble like few nations have ever been," according to AP. North Korea should be "very, very nervous" if it does anything to the US, the American president added.
"Let's see what he [Kim Jong-un] does with Guam," Trump said in a combative remark. "[If] he does something in Guam, it will be an event the likes of which nobody has seen before – what will happen in North Korea."
Prime Minister English said earlier this week he was worried by incendiary statements from Washington. "I think the comments are not helpful, and in an environment at the moment that is very tense," he said, as cited by the New Zealand Herald.
"Everyone wants to avoid military confrontation, and the path ahead there is for North Korea to comply with the UN sanctions and for international pressure to push them in that direction," he added.
The United States and New Zealand have fought together in a number of conflicts, including in World War II, the Korean War, the Vietnam War, the Gulf War, and, most recently, in Afghanistan.