Norway mulls iodine tablets for citizens amid Russian nuclear submarine fears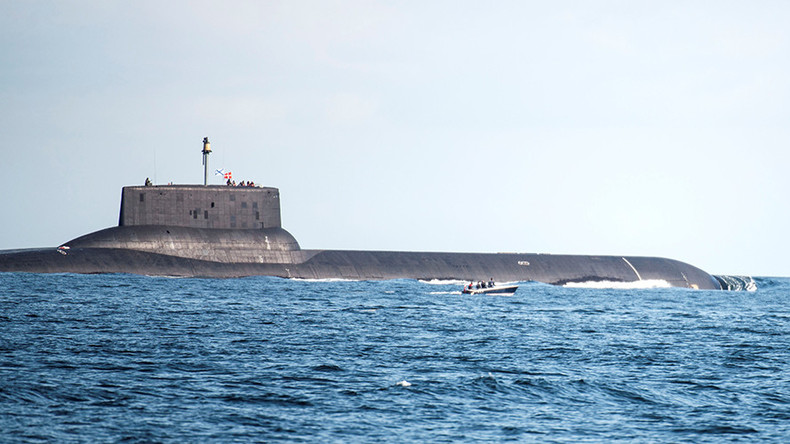 Norway is concerned that Russian nuclear submarines could endanger the health of the country's residents, and is mulling whether it should distribute iodine tablets in preparation for a potential nuclear accident.
Speaking to Norwegian broadcaster NRK, the section manager of the Norwegian Radiation Protection Authority (Statens strålevern, NRPA) cited an increase in nuclear activities near the country.
"We have seen an increasing number of nuclear submarines off Norway's coast – both visiting allies and Russian submarines patrolling off the coast all the way to Great Britain," Astrid Liland said, as cited by the Local.
The increase in nuclear submarines means an increased risk of potential nuclear accidents, according to nuclear authorities.
"An accident of this kind with a nuclear-powered submarine could actually occur anywhere along our coast," Liland told NRK.
A press spokesman for the Norwegian military, Major Brynjar Stordal, specifically citedrisks from Russia's "Dmitry Donskoy" submarine, the world's largest, in a comment to NRK. The vessel is currently in waters near Norway after participating in a Navy Day event in late July.
To prepare for potential Russian nuclear accidents, the Norwegian government has appointed a study group to analyze how iodine tablets can be made available to children and young adults in municipalities which would be most affected by a nuclear accident, as well as by pregnant and breastfeeding women.
"...Iodine tablets can help prevent cancer of the thyroid gland in children and adolescents," Eirik Rødseth Bakka, deputy director, of Norway's Directorate of Health, told NRK.
For such tablets to have any effect, they must be taken within hours of exposure to radioactive iodine.
Although 3 million iodine tablets are already being stored at a depot in Oslo as a nuclear precaution, having the tablets geographically close to affected municipalities would be key in the event of an accident.
In addition to the so-called threat of Russian submarines, NRK also cited increased tensions between Moscow and the West as a reason to be concerned over nuclear accidents.
Aging European nuclear plants were also mentioned as a concern.
Norway's neighbor Sweden was affected by a Russian submarine scare in 2014. At that time, there were reports of a sonar signal indicating a foreign submarine's presence in Swedish waters. Media widely assumed the submarine belonged to Russia. However, the country's defense minister admitted this June, three years after the incident occurred, that the signal had come from a "Swedish object."