'Helicopter arriving at 13:37': Putin's Finland visit plan accidentally leaked to woman by police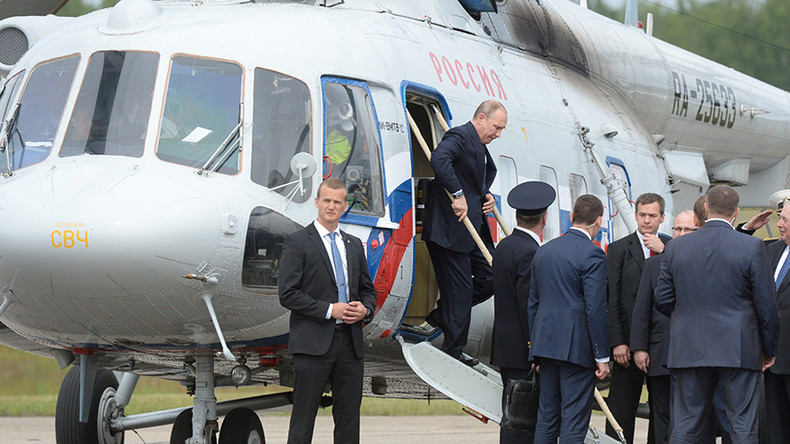 A woman in the Finnish city of Oulu unexpectedly got an email from the police detailing security arrangements for Vladimir Putin's official visit in July, local media report.
The emails were supposed to go to the police chief, but also somehow ended up in the inbox of a local woman called Minna Timonen. They included the exact time of Putin's arrival by helicopter at Savonlinna airport, as well as the exact movements of Finnish President Sauli Niinisto.
"The two helicopters are in the air and are landing at 13:37 and 13:38. There is no information about the third helicopter," read one of the messages, the Iltalehti newspaper reported.
Read more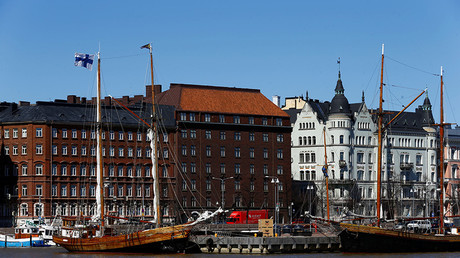 At first Minna thought it might have been spam or junk mail, but then she noticed the email addresses ending with an official "poliisi.fi".
"I started Googling and found those names [were] from the police," she told Iltalehti. "I do not have any links to the police. I cannot understand how that thread ended up at my Hotmail address."
According to Iltalehti some of the messages in the thread were less formal, such as one officer being "identified by his rear," while another one was called inappropriate names and there were serious questions about where they apparently had lunch.
The leak was confirmed by police spokesman Arto Tynkkynen.
"The messages were sent to the civilian's email after 21:00, about nine hours after [President Putin's arrival]. That is to say, there was never a threat to the security of the presidents at any point. At that time, the presidents were already watching the opera in Olavinlinna," Tynkkynen told the news channel Yle.
READ MORE: Finnish couple livestreams own deaths renewing calls for improved social media oversight
The leak is being reviewed by east Finland's chief of police Taisto Huokko, who has put the investigation in the hands of the Häme Police.
"Our communication guidelines are already quite good, messaging systems are protected and training is on a good level," he told Yle, adding that an investigation will reconsider the type of tools used for such events.
Putin visited the town of Savonlinna in the southeast of Finland on July 27 at the personal invitation of President Niinisto. In addition to watching the opera at the nearby Olavinlinna Castle, the two leaders also took a cruise on the scenic Lake Saimaa in a steam boat.
Putin's visit symbolically comes as Finland celebrates its 100th year of independence from Russia. Despite supporting Western sanctions against Russia and being hit back by Moscow's counter-sanctions, Finland largely maintains a neutral and pragmatic stance in relations with its neighbor. Only a minority of Finns support applying for NATO membership, with most considering it a move that would harm relations with Russia and thus the Finnish economy.