Europe not an independent player in relations with Moscow – Russian Deputy FM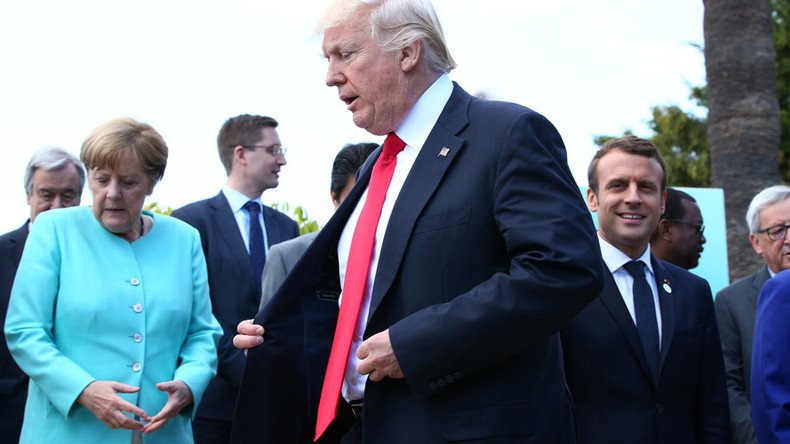 Europe can hardly act independently when it comes to relations with Russia, while US policy is reminiscent of the worst legacy of the previous administration, according to Russian Deputy Foreign Minister Sergey Ryabkov.
"I do not believe in present-day Europe as an independent player, especially when it comes to Russia," Ryabkov said in an interview to the "International Affairs" journal posted Monday. "They have created such a mess there and such a ballast in relations with Russia, that it will be difficult for them to get rid of it."
While the deputy minister acknowledged that some European politicians show their eagerness to maintain normal bilateral relations, those intentions should be cemented with actions.
"We see statements reflecting the sentiments of a large part of the European population, especially those who are more interested in normal relations with Russia, including the economic ones," Ryabkov said. He also recalled that once Europe had a tough position against the US sanctions on Cuba imposed by the Helms–Burton Act of 1996, when the EU resorted to legal instruments to protect its business from the outcome of the restrictive measures.
Ryabkov believes that the newly introduced US sanctions against Russia leave little room for maneuver for current and future American leaders.
The anti-Russian measures limit the opportunities of the US executive authorities to pursue an independent policy, the official believes, adding that "no matter what the name of the president is, now [the executive authorities have] minimal room for maneuver and for [their] own actions."
At the same time, it would be difficult to ease the sanctions as it would require the approval of both houses of Congress, Rybakov said, citing the current anti-Russian sentiments of the American establishment.
The actions of the American lawmakers heavily affected relations between Moscow and Washington and will have "long-term consequences," the diplomat believes.
"It is hard to predict how much time it will take to at least work out a more or less normal 'modus operandi' with the United States. We will try to achieve it," he added.
President Trump signed into law a bill imposing new economic sanctions on Russia last Wednesday, saying the law contains "clearly unconstitutional provisions." Despite Trump's disapproval of the law, he is maintaining an even tougher foreign policy than his predecessor, Barack Obama, the deputy minister said.
"With regard to foreign policy, I'm disappointed to admit that in many ways it is a continuation of the worst legacy of [Barack] Obama, even a slight tightening in some aspects and directions," Ryabkov said, adding that certain slogans and ideas on foreign policy and Russia that were voiced during Trump's presidential campaign are currently faltering.
You can share this story on social media: