5.8 earthquake strikes Mindanao, Philippines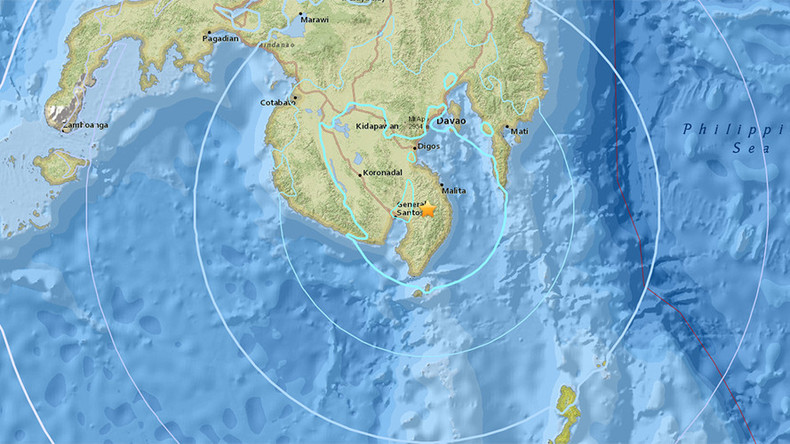 A powerful 5.8 magnitude earthquake has struck the southern Philippine island of Mindanao, the US Geological Survey reports.
The quake, measuring 5.8 on the Richter scale according to the USGS' preliminary information, struck at a depth of 74.4 km several kilometers east of the city of General Santos, which has a population of over 600,000.
The earth tremors were reported at 8:30am (0030 GMT), the USGS said.
According to the European-Mediterranean Seismological Centre (EMSC), the quake was widely felt across the surrounding region.
"Strong swaying east-west for ~2 seconds," a witness from Santa Maria located 53 km NE from epicenter told the French based agency. "Then weaker and diminishing for maybe 6 seconds. Felt as if someone were pushing the house from the side."
"Felt it here in Bansalan. Twice & quick," a witness who felt the earthquake 74 km North from the epicenter told EMSC.
READ MORE: 6.8 quake off Philippines triggers tsunami warning
Geoscience Australia estimates the earthquake could have been felt by people residing within a 376 km radius. The jolts could also have caused damage up to 30 km away.