6.8 quake off Philippines triggers tsunami warning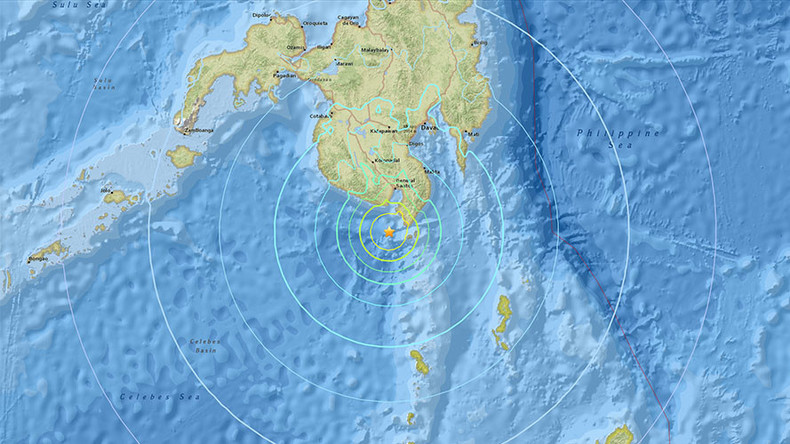 A 6.8 earthquake has struck south of the Philippines island of Mindanao, triggering a brief warning of "hazardous tsunami waves" for the country's coastlines, according to the US Geological Survey and the Pacific Tsunami Warning Center.
The Pacific Tsunami Warning Center said that tsunami waves could reach 300km from the epicenter of the earthquake, which was recorded at 6.8 on the Richter scale.
Waves reaching up to 1 meter above normal tide levels are possible in the Philippines, while some coastlines in Indonesia, Malaysia and Palau could expect waves up to 30 centimeters higher than usual, the Pacific Tsunami Warning Center said.
The warning was lifted roughly an hour later, with the Pacific Tsunami Warning Center saying that "the tsunami threat from this earthquake has now passed."
The quake, which was initially reported to be of 7.2 magnitude, struck off the coast of the island of Mindanao in the Philippines at 8:23pm GMT Friday, the US Geological Survey said. The quake was measured at a depth of 41.7 km, 31km West of Balangonan.