Futuristic Moscow bridge recognized as international masterpiece (PHOTOS)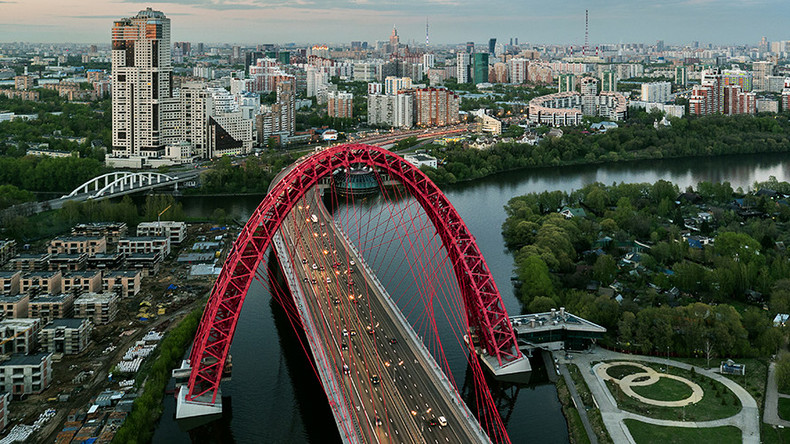 Moscow's futuristic Picturesque Bridge has been recognized as an international masterpiece by the prestigious Auguste Perret architectural prize. The bridge's designer, Nickolay Shumakov, is the first Russian to receive the award.
Russia's Union of Architects announced that Shumakov would receive the special prize earlier in July. The Prize for Applied Technology in Architecture was founded in memory of Auguste Perret, former honorary president of the International Union Of Architects (IUA).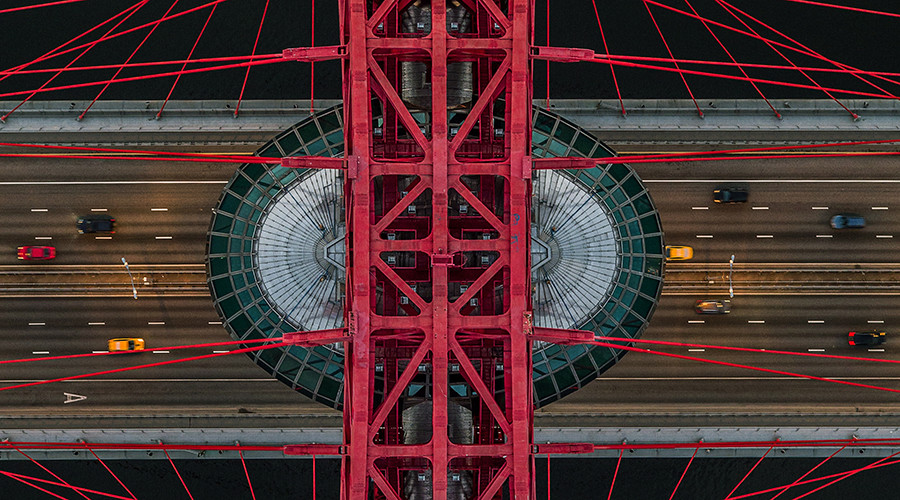 The prize is awarded every three years during a ceremony at the International Union of Architects' world congress.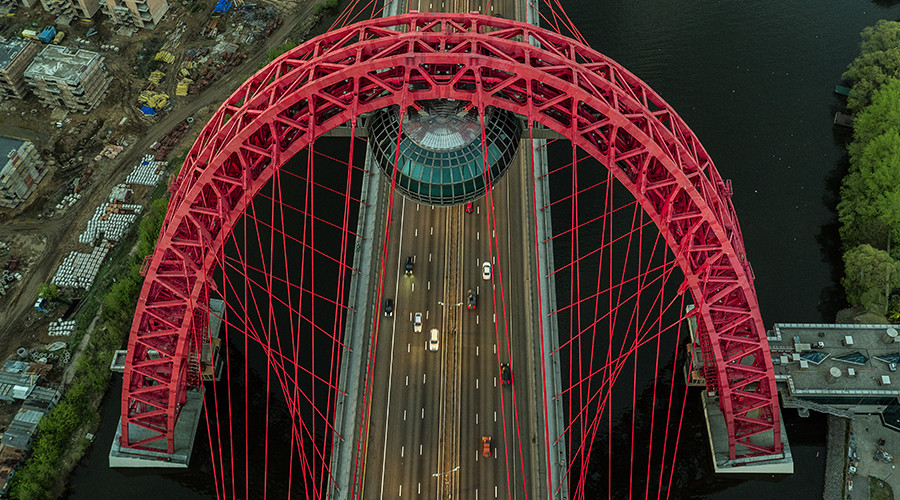 Shumakov was nominated for his Zhivopisny (Picturesque) Bridge, a cable-stayed bridge that spans the Moscow River in the northwestern part of the Russian capital. Built in 2007, the 100-meter-high (328ft) bridge is made of reinforced concrete.
"The Zhivopisny Bridge is an innovative construction…. It remains one of the main decorations of the capital," the Moscow authorities said in a statement.
An observation deck has been erected at the top of the bridge, where tourists can get stunning views of the capital. The Moscow authorities promise that soon the observation deck will hold marriage ceremonies. "You can get married almost in heaven," the authorities said.
Shumakov received the Auguste Perret prize for three projects. Apart from the bridge, he was honored for the design of Terminal A of Vnukovo International Airport in Moscow, and stations of the Moscow Metro.
The 2017 awards ceremony will be held in September in Seoul, South Korea.
You can share this story on social media: