At least 20 killed in blast at Afghanistan mosque – officials (PHOTOS)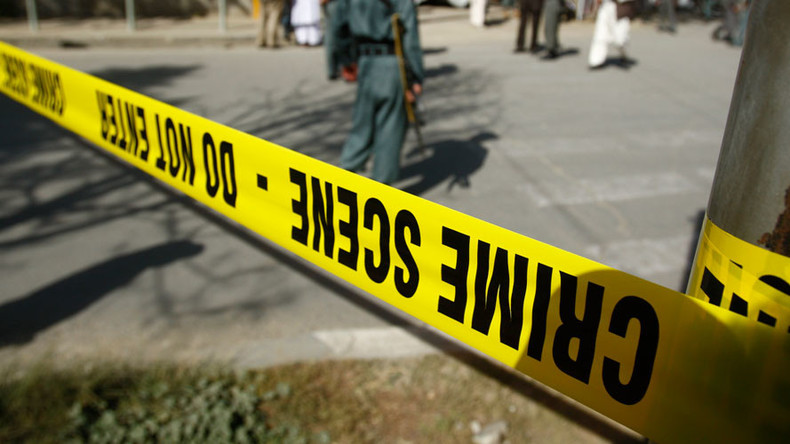 At least 20 people have been killed and dozens injured in an explosion and apparent shooting at a mosque in western Afghanistan, medics and local officials have confirmed.
The Jawadia mosque, said to be the site of the blast, is in the Dehr Abad area in Herat city, the regional center of the Herat province, bordering Iran.
The mosque was attended by the members of the local Shiite minority.
A local health official, Dr. Mohammed Rafique Shehrzad, confirmed to the news agency that at least 20 people died in the explosion.
"More than 20 people" were killed in the attack on the Shiite mosque in Herat, Reuters reported citing local officials. Earlier, the news agency said 15 people were killed in the blast, citing a police representative.
A police spokesman, Abdulhai Walizada, told Reuters one of the attackers was a suicide bomber who detonated explosives while another lobbed grenades at worshippers at the mosque.
The attack was carried out by two people, Afghan Tolo News also said, citing local security officials.
READ MORE: Dozens dead and injured after massive blast rocks Kabul (VIDEO, PHOTOS)
No group has claimed responsibility for the attack so far.
The Afghan Shiite minority has been repeatedly threatened by Islamic State (IS, formerly ISIS/ISIL) extremists that operate in the eastern parts of the country.
The incident comes just a week after a massive blast rocked the Afghan capital, Kabul.
According to the Afghan Interior Ministry, 35 people died and 40 others were injured in that explosion. The attack was claimed by the Taliban.