Dozens dead and injured after massive blast rocks Kabul (VIDEO, PHOTOS)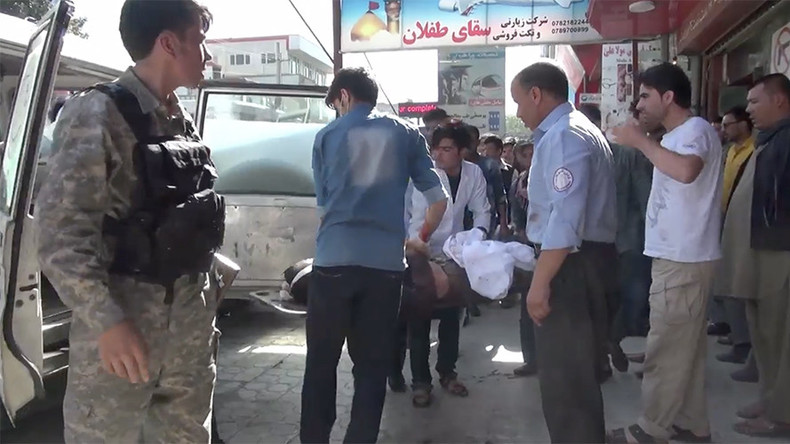 A suicide bomb attack in Kabul early Sunday has reportedly left at least 35 people dead and 40 others injured, interior ministry spokesman Najib Danish has confirmed. The number of casualties is expected to rise, according to an official.
Earlier, the health ministry reported at least 2 dead and six injured in the explosion.
Pictures purportedly showing the blast's devastation have been circulating on social media.
The Taliban has already claimed responsibility for the attack, Reuters reports.
The explosion is said to have happened near the house of Mohammad Mohaqiq, an MP and founder and chairman of the People's Islamic Unity Party of Afghanistan.
Mohaqiq is also the second deputy of Chief Executive of Afghanistan, Abdullah Abdullah.