Time for talk on North Korea 'over' – US envoy to UN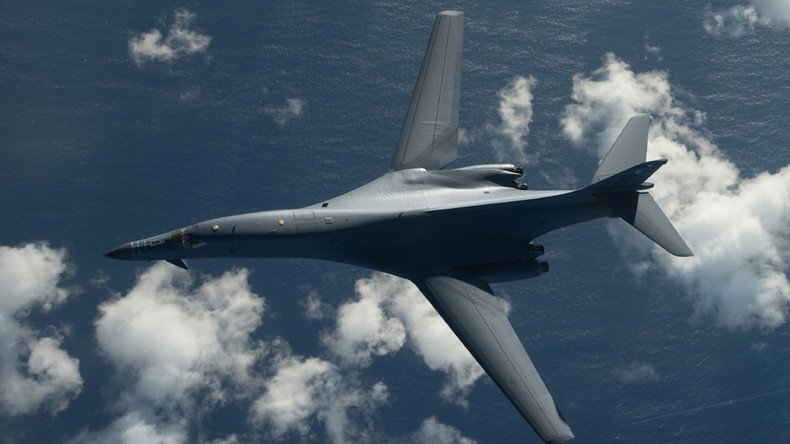 The US envoy to the UN, Nikki Haley, has said that the time for talk on North Korea is "over," and that another weak UNSC resolution is "worse than nothing." Tensions are flaring over Pyongyang's recent tests of what it said were intercontinental ballistic missiles.
Haley noted that "an additional Security Council resolution that does not significantly increase the international pressure on North Korea is of no value" and it "sends the message to the North Korean dictator that the international community is unwilling to seriously challenge him," according to the envoy's statement cited by AFP.
"The time for talk is over," the US envoy added.
She urged China to "decide whether it is finally willing to take this vital step."
On Sunday, US President Donald Trump tweeted that "they [China] do NOTHING for us with North Korea, just talk. We will no longer allow this to continue," adding that it shouldn't take much for Beijing to "solve this problem!"
In mid-July, Chinese Foreign Ministry spokesman Geng Shuang told a news briefing that, "Recently, certain people, talking about the Korean Peninsula nuclear issue, have been exaggerating and giving prominence to the so-called 'China responsibility theory'."
"I think this either shows lack of a full, correct knowledge of the issue, or there are ulterior motives for it, trying to shift responsibility," the official emphasized.
Haley's statement comes a day after the Russian Deputy Foreign Minister Sergey Ryabkov urged Washington not to exaggerate the threat posed by North Korea, as "we are years and years away from a moment they can weaponize."
"What they are testing are quite primitive devices which require months for preparation, and which are essentially pieces of equipment with all sorts of wires and additional elements around, which simply cannot be put on top of any missile," he said.
READ MORE: 'Ready to use force': US supersonic bombers, Japan & S. Korea fighters fly over Korean Peninsula
Ryabkov added that Russia believes the issue to be "very serious and dangerous," but emphasized that any steps taken by the international community should be proportionate.
On Sunday, the North Korean leader Kim Jong-un said that Pyongyang's missile system is now capable of firing at "random regions and locations at random times" with the "entire" US mainland within its range. He warned Washington about "meaninglessly blowing its trumpet" in threatening Pyongyang.
The Russian military said that the weapon tested by Pyongyang on Friday is an intermediate-range ballistic missile (IRBM), citing data from its missile warning system, while the US and South Korea said it was an intercontinental ballistic missile (ICBM). While IRBMs can travel between 3,000 and 5,500km, ICBMs can fly out 10,000km or more.
The US, as well as its allies, have been flexing muscles in the region as well: on Sunday, a pair of supersonic B-1B Lancer bombers joined by Japanese and South Korean military planes flew over the Korean Peninsula, and just after the latest North Korean missile launch, the US and South Korea carried out live-fire drills.
You can share this story on social media: