'Indians have high threshold for tolerating stench': Israeli stink bomb fails Kashmir tests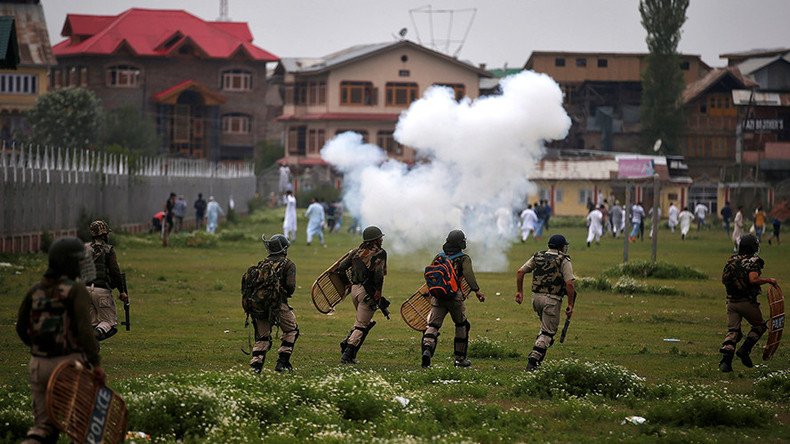 An Israeli crowd control stink bomb known as the Skunk, which smells like raw sewage and rotting bodies, destined for employment in the restive region of Kashmir, was rejected after it was found that Indians easily ignored its smell, local media report.
High-level officials, who were not authorized to speak openly, told the Hindustan Times that the product, which is mixed with liquid and sprayed on crowds out of a water cannon, performed poorly in a test in New Delhi, despite its arrival being announced with much fanfare earlier.
"The CRPF [Central Reserve Police Force] decided to test a few samples of the Israeli product a few months back. Tests were conducted and the stink bomb was found ineffective," said one of the officers present at the test. "Those who can ignore [the] smell can drink the liquid also."
"We used it on a captive crowd… consisting of CRPF personnel and general public. But they managed to tolerate the smell without much difficulty. Maybe Indians have a higher threshold of tolerating stench," another official told the newspaper.
CRPF director general RR Bhatnagar refused to validate or dispute the testimonies, saying merely that the force "does not share" such confidential information.
The CPRF has struggled to contain a surge of anti-government violence in the Muslim-majority but Indian-administered Jammu and Kashmir region.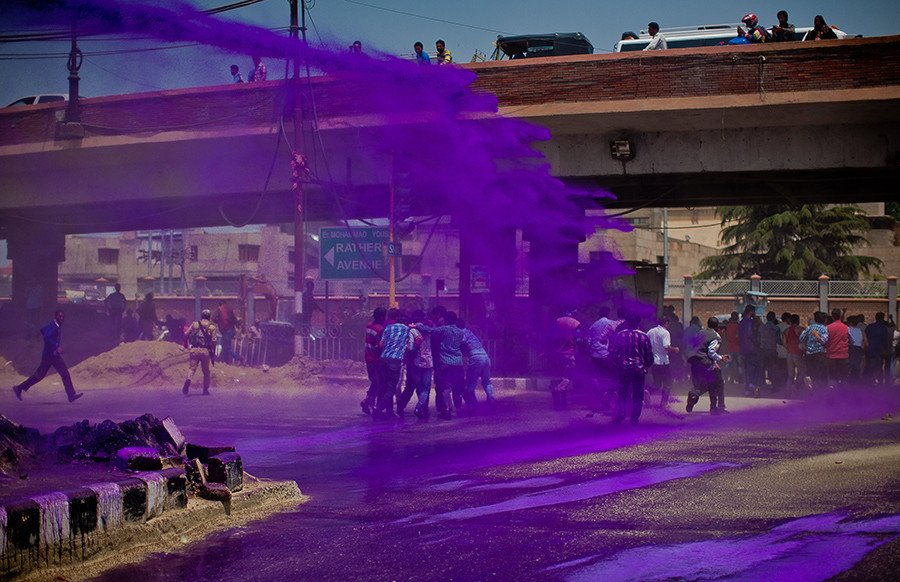 Last year 1,590 incidents where mobs pelted law enforcement officers with stones were recorded, and this year over 400 more have occurred, despite the deployment of over 60,000 extra police officers to the region, which borders Pakistan.
Government forces incited an angry response when they used metal pellets to quell protesters last year, which resulted in over 300 people receiving permanent eye injuries in one demonstration alone in July last year, dedicated to the slain Islamist militant Burhan Wani.
Since then, the CPRF has attempted to use less direct tactics, deploy more non-lethal weapons, and develop technologies, including chili pepper-based tear gas pellets.
You can share this story on social media: