China aims for peace but won't let others hurt its interests – Beijing responds to CIA chief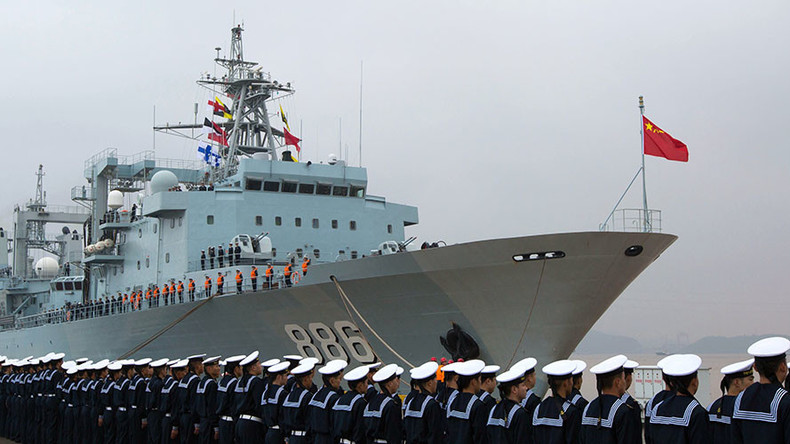 China has rejected the CIA director's concerns that Beijing is the top threat to America. Beijing said it backed peaceful cooperation and was not in the habit of infringing on other nations, but that it wouldn't allow others to threaten its interests.
CIA chief Mike Pompeo described China as the biggest long-term threat to America in a recent interview with the Washington Free Beacon. He said China's strong economy and large population gave it a better chance against the US than Russia or Iran.
"I think it's very clear when they think about their place in the world, they measure their success in placing themselves in the world where they want to be vis-à-vis the United States and not as against anyone else," the US spy chief said.
The speculation was dismissed by Beijing on Thursday, however.
"We noticed those statements. Following their reasoning, whoever has a stronger economy and military capability poses the greatest threat to the world," Chinese Foreign Ministry Spokesman Lu Kang told the media.
"China has always maintained an independent foreign policy aimed at peace. China's development is peaceful. China will not infringe on the interests of other nations and will not interfere with other nations affairs, but neither will we allow other nations to threaten China and hurt our interests," he added.
Lu added that the US and China had a decades-long record of fruitful cooperation and had a wide range of common interests, so cooperation would be the only sensible policy for both nations.
You can share this story on social media: