8 civilians killed in US-Afghan strike against ISIS – Afghan provincial authority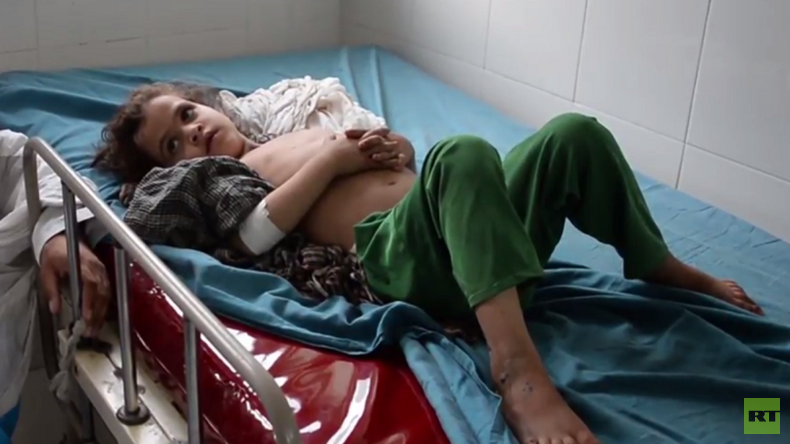 At least eight civilians, including women and children, were killed in a US-Afghan military operation against Islamic State militants in Afghanistan's Nangarhar Province involving an airstrike, local authorities said Sunday.
Read more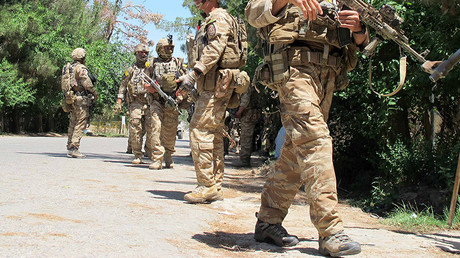 "Yesterday at Haftkinana village in the Meyaji Baba district, when there was Afghan national army operation ongoing, 40 ISIS militants were killed because of the US operation and 8 people wounded, 8 killed following US operation, including women and children," Noor Ahmad Habibi, press-secretary of Nangarhar Province, province said.
The Nangarhar governor's office said that the government troops were attacked by Islamic State (IS, formerly ISIS/ISIL) fighters, who holed up in residential buildings, and retaliated with an airstrike.
It didn't specify whether the American or the Afghan forces carried out the bombardment, Afghan Pajhwok news agency reported.
The spokesman from the Nangarhar Regional Hospital, Inamullah Miakhil, confirmed that there was an airstrike on the village and that eight wounded were delivered to the facility.
The footage from the hospital obtained by RT's Ruptly video agency showed the injured Haftkinana residents recalling the incident.
The survivors said that the bombardment took place during the "ceremony for giving food to village people."
"The US should answer why they did such a horrible thing," one of the injured men said, adding that what the Americans did "is not acceptable for us and our people."
Read more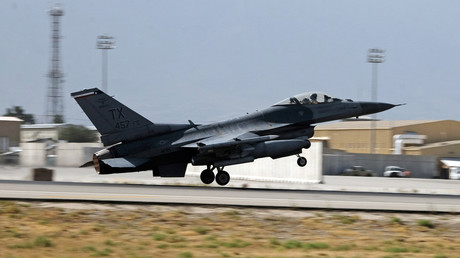 Pajhwok also cited an unnamed security official, who said that the deadly airstrike on Sunday was carried by a drone, which hit a funeral attended by IS fighters, among others.
The US forces in Afghanistan's spokesman, Bill Salvin, and seek to confirm an American airstrike took place in Nangarhar on Sunday.
However, he denied reports of casualties among the residents, saying that "we have no indications that civilians were in the area before the strike or after the strike."
Salvin assured that the US military took all claims of civilian deaths "seriously" and promised that the incident will be investigated.