China warns India not to 'push its luck' amid border stand-off in Himalayas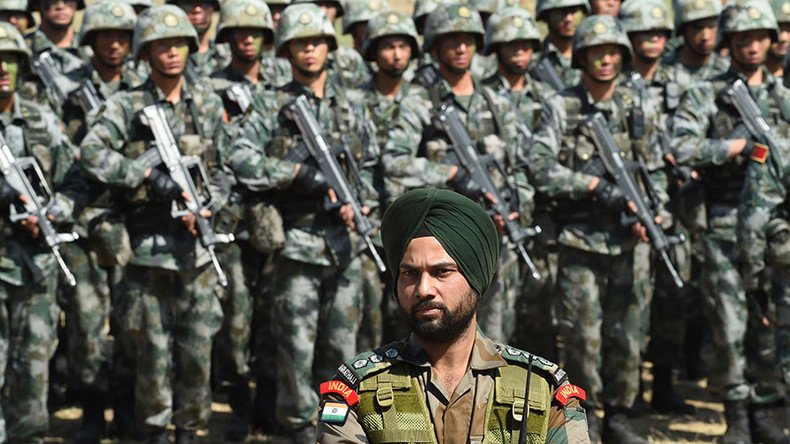 China has warned India not to "cling to fantasies" amid a tense border stand-off, which also involves Bhutan, involving disputed territory in the Himalayas. Earlier, China staged live-fire drills in the area while India deployed troops there.
"China's determination and resolve to safeguard national security and sovereignty is unshakable," Defense Ministry spokesman Senior Colonel Wu Qian said in a statement on Monday, as cited by AP and local media. His words come ahead of the 90th anniversary of the founding of the Chinese People's Liberation Army (PLA).
"Don't push your luck and cling to any fantasies," Wu said.
"The 90-year history of the PLA has proved but one thing: that our military means to secure our country's sovereignty and territorial integrity has strengthened and our determination has never wavered. It is easier to shake a mountain than to shake the PLA."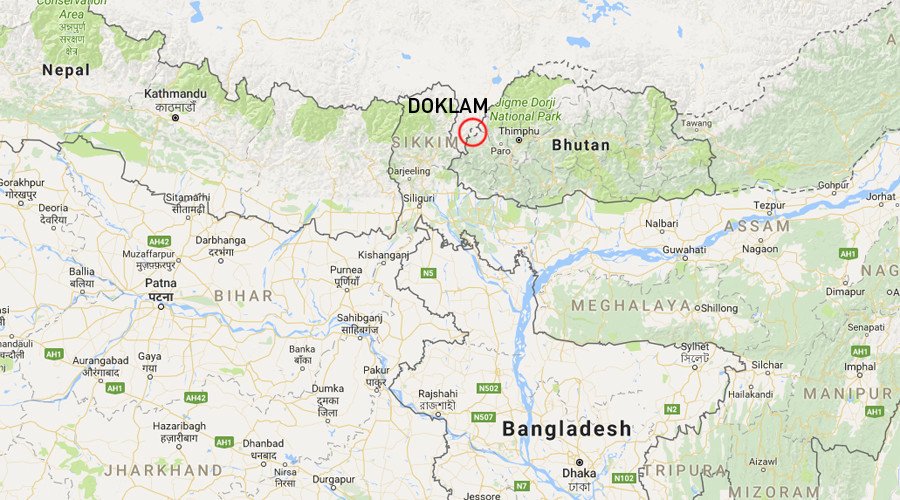 China and Indian ally Bhutan have been disputing the narrow Doklam plateau at the tri-junction of the three countries' borders for decades. India says the area is Bhutanese.
Tensions between Beijing and Delhi escalated this June when Chinese teams started building a road on the plateau. Bhutan requested help from India, which sent its troops across the border.
India also warned China that the road was a "serious security concern" because it would give China access to the Siliguri Corridor, also known as the 'Chicken's Neck,' a narrow stretch of land linking India's northeastern states to the rest of the country, NDTV reported earlier in July.
Also in July, China staged 11 hours of live-fire drills in Tibet, not far from the disputed territory, Chinese media reported. The exercises involved soldiers armed with rocket launchers, machine guns, and mortars.
In June, to support its claim, China provided historical documents which it says prove the Doklam plateau belongs to Beijing.
"First, in terms of history, Doklam has always been the traditional pasture for border inhabitants living in [China's] Yadong [county], Xi Zang. China has been exercising jurisdiction over this area," Foreign Ministry Spokesperson Lu Kang said in a statement.
However, those claims are disputed by India, which accuses China of cherry-picking facts to suit its agenda.
Both India and China reportedly bolstered their troops in the area in June, with each side adding about 3,000 soldiers, the Times of India said at that time.
The standoff is the longest between the China and India since 1962, when the two sides fought a brief war over tensions surrounding Tibet and other points along the border in the Sino-Indian War, which China won.
You can share this story on social media: