Researchers find potential Zika cure in discontinued antibiotic
Published time: 23 Jul, 2017 17:46
Edited time: 24 Jul, 2017 08:42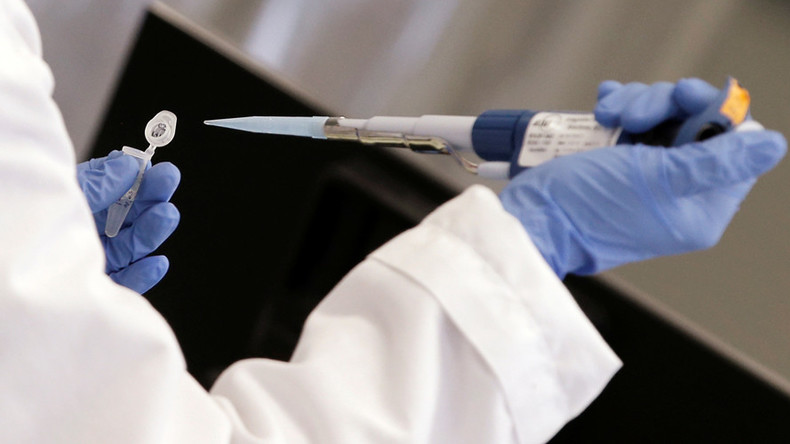 A molecule previously used as an antibiotic could be key in combating the effects of the Zika virus, according to new research from a Spanish university.
The San Antonio Catholic University of Murcia announced Saturday that researchers from its Bioinformatics and High-Performance Computing research group discovered that the 'novobiocin' compound in a now defunct antibiotic countered the symptoms of the mosquito-borne disease.
"It's a drug that had been withdrawn from the market because it lost its potency as an antibiotic, but we know it can be administered to humans," said Jose Pedro Cerón, a member of the research team, reported RTVE.
The antibiotic in question had been previously prescribed to fend off infections acquired inside a hospital.
The molecular structure of proteins involved in the Zika virus' replication process was first discovered only a year ago.
Now, the 'novobiocin' compound has been tested on mice achieving a 100 percent cure rate. Researchers still need to establish the appropriate dose to administer to humans to acquire the same response.
Experiments carried out by the University of Hong Kong support the findings from the Spanish researchers. Both universities have now patented the molecule as an anti-Zika treatment.
READ MORE: Zika causes testicles to shrink & infertility in mice, alarming sign for humans – study
Cerón hopes the research will lead to the re-commercialization of the novobiocin drug.
Zika is spread mostly by the bite of an infected Aedes mosquito and presents particularly high risks to pregnant women.
In early 2015 the virus rapidly escalated throughout South America and the Caribbean leading the World Health Organisation to declare the outbreak a Public Health Emergency of International Concern.
WHO announced the end of the Zika epidemic in November 2016.