Croissant diplomacy? France leads global 'soft power' rating, US slips behind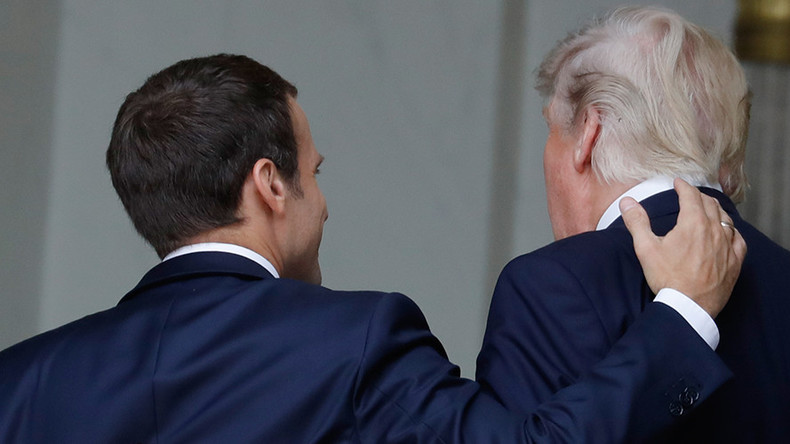 France is ahead of the US and UK in the global 'soft power' ratings, a report commissioned by a London consultancy says.
The annual SoftPower 30 report by Portland, a UK-based strategic communications consultancy, was released on Tuesday.
It says that while the presidential victory of Emmanuel Macron contributed to France's jump in the ratings, Donald Trump's 'America First' policy could be viewed as a threat to US soft power.
"France's impressive climb up the Soft Power 30 ranks shows what a new leader with a positive global outlook can do for a country's reputation," the report said, adding that the country has jumped from fifth position to first since 2016.
According to the document, "the most impressive year on-year performance from 2016 to 2017 is France overtaking the UK, US, Germany, and Canada to secure the top spot."
"France's soft power has no doubt seen a boost with the defeat of the Front National and election of its youngest ever president, Emmanuel Macron," it added.
The report said that before the 2017 French presidential elections, Paris' prospects in the rating seemed somewhat bleak.
"President Hollande's popularity rating was at a record low, the nation was reeling from the devastating effects of a series of terror attacks, and the wave of far-right populism was gaining ground."
The rating's 2015 leader, the UK, came in second place, which gives reason for concern "about the future of Britain's soft power," the report states.
The report says that the US - which scored first in 2016 - "unsurprisingly" dropped to third place in the rating "given the volatility and divisiveness of its government."
Read more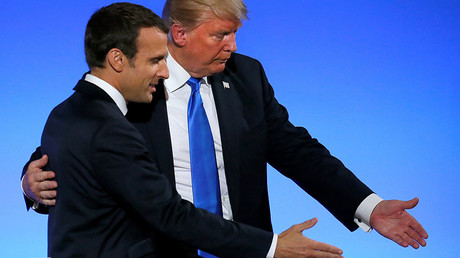 The "divisive rhetoric" of President Trump has led to "a sharp decline" in the US performance in the international poll, it said.
"The rise of Trump could be viewed as a threat to American soft power, not least because his kind of populist rhetoric is known for devaluing international alliances."
Trump showed his preference for hard power, rather than the soft version, "perhaps without properly understanding the need for a combination of both," the document states.
"Only time will tell if Trump will withdraw further from the international community, thereby limiting America's obligations and contribution to international public goods, while diminishing the country's ability to set the global agenda."
The document also criticized Trump's America First policy.
"None of the 'America First' policy commitments or campaign promises he made have yet borne fruit: his budget for foreign assistance and diplomacy has remained stable. His 'travel ban' has repeatedly been stalled in the courts."
The SoftPower 30 report defines the notion as "the use of positive attraction and persuasion to achieve foreign policy objectives." It was developed by Joseph Nye in the late 1980s, who described three main concepts of soft power as "political values, culture, and foreign policy."