Paris prosecutor wants magazine with Nice attack photos pulled from stands
Published time: 13 Jul, 2017 13:25
Edited time: 13 Jul, 2017 13:58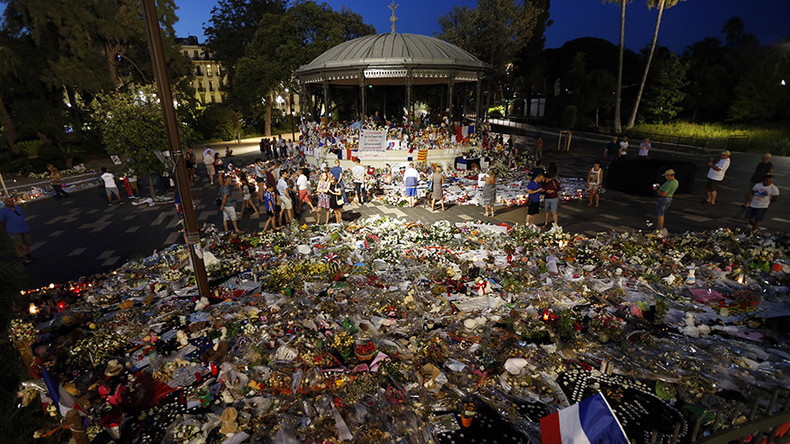 The Paris prosecutor has demanded the withdrawal of the latest edition of Paris Match magazine from newsstands due to the inclusion of graphic photos from last year's Nice attack.
The magazine shows surveillance images of the attack on the Promenade des Anglais that happened on July 14, 2016, and left over 80 people dead.
The prosecution said that the pictures "damage the dignity of the victims and their relatives," and is now "asking the court to order the withdrawal" of the magazine, and "a ban on broadcasting [the contents] in any format, including digital."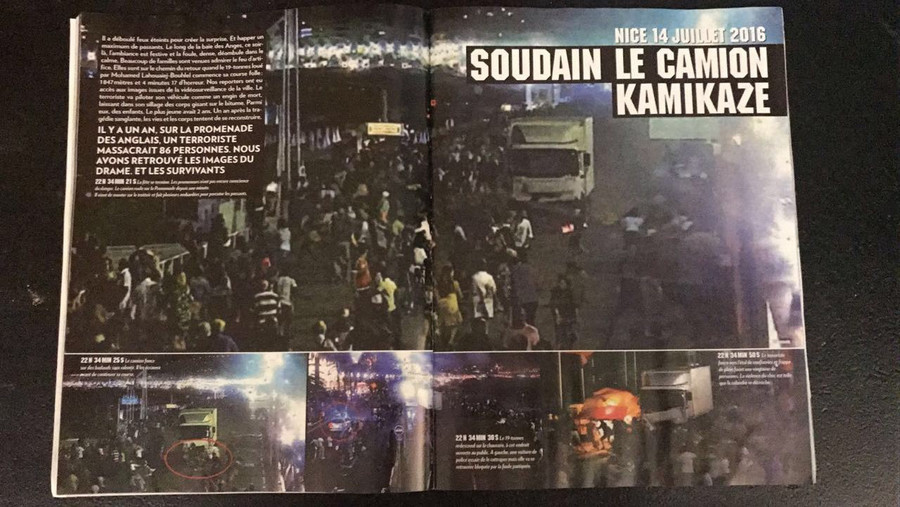 "Paris Match made the editorial choice to publish photos extracted from the surveillance tapes in Nice that were classified," the statement by the lawyer of the National Federation of the victims of attacks and collective accidents, Eric Morain, said.
The lawyer also urged the Paris counterterrorism prosecutor's office "to put an end to this blatantly illegal disorder."
His request was also supported by the Promenade des Anges association, which brings together the relatives of the July 14 attack victims.
"These screenshots, published without precaution, undermine the dignity of the victims and their relatives," and have been published "only for the sake of sensationalism" and "to create a morbid and voyeuristic atmosphere," the association said.
Nice Mayor Christian Estrosi also slammed the publication for the "unbearable and abhorrent" images, and he addressed "the Minister of Justice so that he seizes [the magazine]" not to "revive the sorrow of the [victims'] families."
The magazine's lawyer, Marie-Christine Percin, however, said that "the subject of Paris Match on July 14 is a tribute to the victims and survivors," as cited by AFP.
"There are no photos showing the faces of the victims or damaging their dignity. The images show the truck from far away when it slams into the crowd, and the silhouettes of people walking," she added.
Dozens of the newsstands in Nice have already refused to sell the latest edition of the magazine, according to Nice Matin.
The situation has caused quite a storm on Twitter, with many slamming Paris Match for "voyeurism," and a lack of empathy.
Other users took to Twitter to express their suspicions. One person said that the authorities may be trying to hide something.
[No police, no barriers]
Still others found hypocrisy in the outcry. "So, showing dead Syrian children – good, showing dead French children – not good."