Massive blaze rages at St. Petersburg tractor plant (PHOTO, VIDEO)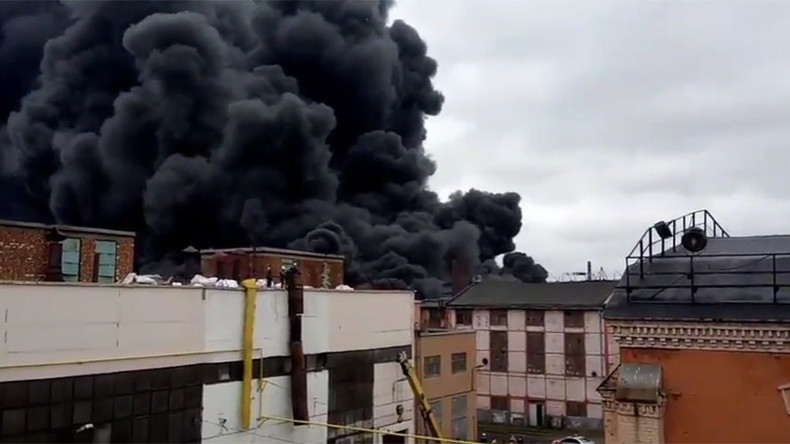 A large fire spanning nearly 1,000 square meters broke out at the tractor manufacturing division of St. Petersburg's Kirov factory at around midday. Two helicopters were dispatched to the scene, the city's emergency ministry says.
Twenty-two vehicles and 104 firefighters were deployed to battle the blaze, which was raging in a ventilation channel, according to the ministry's statement.
Two helicopters worked to extinguish the flames and a firefighting train was also dispatched.
The fire was initially assigned a difficulty level three on a scale of five, but the open flames have since been put out and the difficulty level has been lowered.
Everyone was evacuated from the premises and no fatalities or injuries have been reported, according to RIA news agency.
The cause of the blaze has yet to be determined.
The Kirov factory is one of the largest machinery manufacturers in Russia. With more than 6,500 employees, it produces equipment for agricultural and construction purposes, as well as that involved in metallurgy, power engineering, railroad transport, and shipbuilding. It exports to over 20 countries.