Fascist Mussolini-style posters ordered removed from Italian beach venue (VIDEO)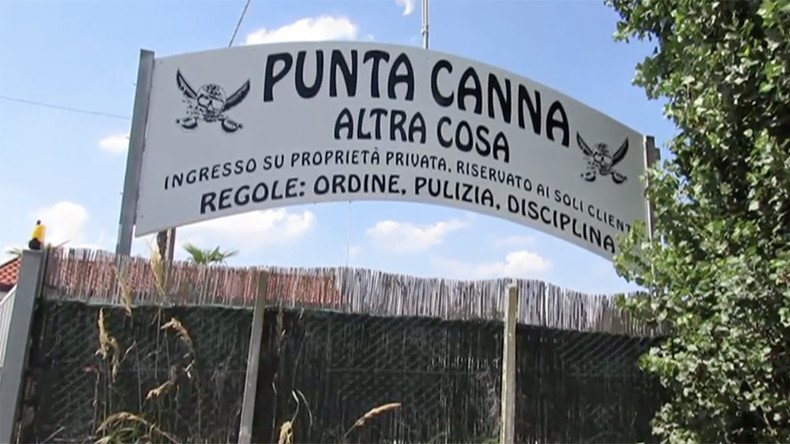 Venice authorities have ordered a beach venue to remove all fascist banners and posters praising dictator Benito Mussolini and his policies. The signs at the property reportedly included "a truncheon on your teeth" if customers didn't pay for services.
The order was issued by Venice Prefect Carlo Boffi on Monday and concerned a Playa Punta Canna venue in Chioggia, a resort town of the Metropolitan City of Venice.
The establishment must "immediately remove all references to Fascism on signs, posters and banners," the order read, as cited by Italian ANSA news agency.
The order also called upon Playa Punta Canna's manager, Gianni Scarpa, to "abstain from the further release of messages against democracy."
Scarpa reportedly gave fascist-like speeches at the venue, the agency cited National Association of Italian Partisans (ANPI), which stands against fascism, as saying.

Earlier, Italian media started revealing some "Nazi-style" details of the venue. La Repubblica newspaper reported that the property had a sign, saying "Service only for customers ... otherwise truncheon on the teeth."
Another sign said that the customers were entering a "zone of anti-democratic regime" with "gas chambers," the paper said. Those who dared to enter the "zone" were able to hear songs devoted to Benito Mussolini, the fascist dictator who ruled Italy for two decades in the early-to-mid 20th century.

READ MORE: Italian school cancels fascist-themed ball after public outcry

A banner pointing to the toilet also said: "These are toilets for him, for her, for lesbians and gay men."

"Here my rules apply," Scarpa, 64, told La Repubblica.
Italy was under Fascist rule from 1922 until 1943, with Benito Mussolini, the founder of the Italian Fascism, at the helm. Mussolini, his mistress and several other leading fascists were summarily executed in late April 1945, two days before Germany's Nazi leader, Adolf Hitler, committed suicide.
You can share this story on social media: