'Trying to give civilians justice': Artist captures brutality of Mosul in poignant drawings
Renowned reportage artist George Butler has traveled to Iraq's Mosul to depict how the war ruined not just the city but also people's lives. Butler told RT he cannot accept the routine way the civilian cost of fighting and airstrikes is being described.
READ MORE: 'The liberation of Mosul has come at an incredibly high cost' - Human Rights Watch
Butler, who has previously traveled to Syria and Afghanistan to depict the world's bloodiest conflicts, was embedded with an Iraqi special forces and emergency response force for 10 days in March, as the government struggled to take the city back from Islamic State (IS, ISIL/ISIS), six months after the battle started.
"Mosul is a story that should be told. It was an easy decision to go," said Butler when asked if it took courage to travel to a warzone, speaking to RT via video link from the UK.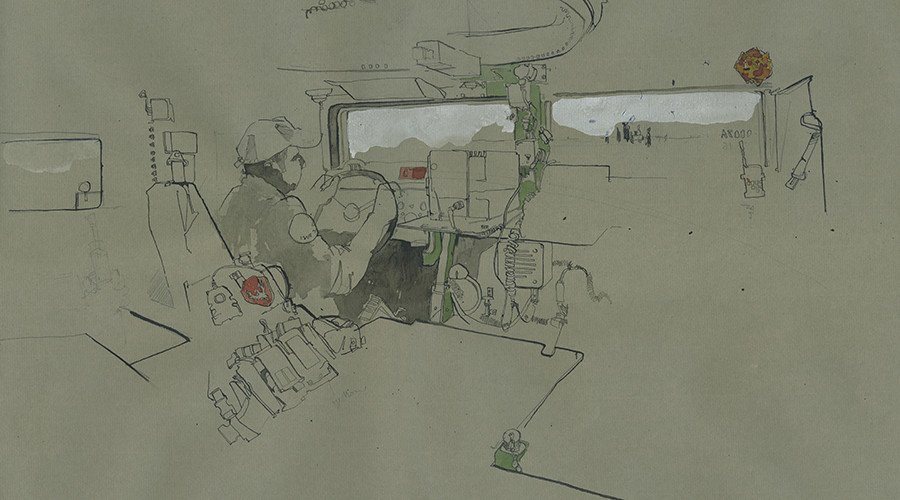 Butler quickly realized that he wanted to tell the stories of some of the hundreds of thousands of civilians who had spent three years living under repressive Islamist rule, only to face an even sterner test when the final battle began.
"While I found the frontline extraordinary – young men making life-or-death decisions – and it is exciting to witness, but I found that the drawings were more powerful when I was sitting 500 meters or a kilometer away in the 'liberated' areas," says Butler.
READ MORE: Iraqi PM congratulates military on 'victory' over ISIS in Mosul
"Mosul is the easy part of this war – it is justified, and everyone is united against a common enemy. But what I found is huge disruption to civilian life, and as ever it is the civilians who are losing out more than anybody. They are the ones with the story, and they are the ones I am trying to give justice to."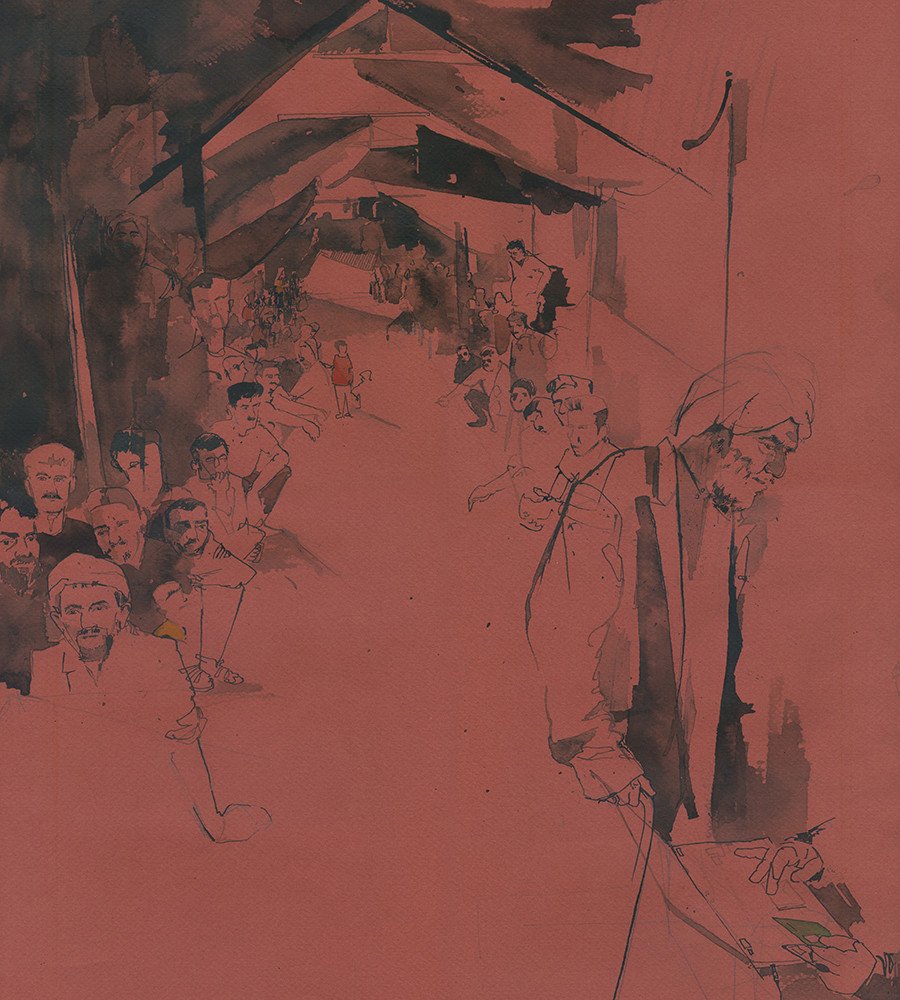 The British artist, who describes himself as a journalist, was particularly shocked by the acceptance of the loss of life by both sides, and those caught in the middle.
"Air strikes are the one big advantage they have over ISIS, so a lot of the damage you see in reports and the drawings is not done by car bombs or firefights, but by air strikes… That story is very sad, but it is recognized as something that 'has to happen' or just 'does happen' in Mosul," says Butler.
READ MORE: Civilian death toll rises to over 600 in US-led coalition airstrikes against ISIS in Iraq & Syria
He recalls meeting a man, Abdul Hamid, who lost his mother and two brothers when an airstrike was launched on his house after the fleeing IS fighters took refuge in it.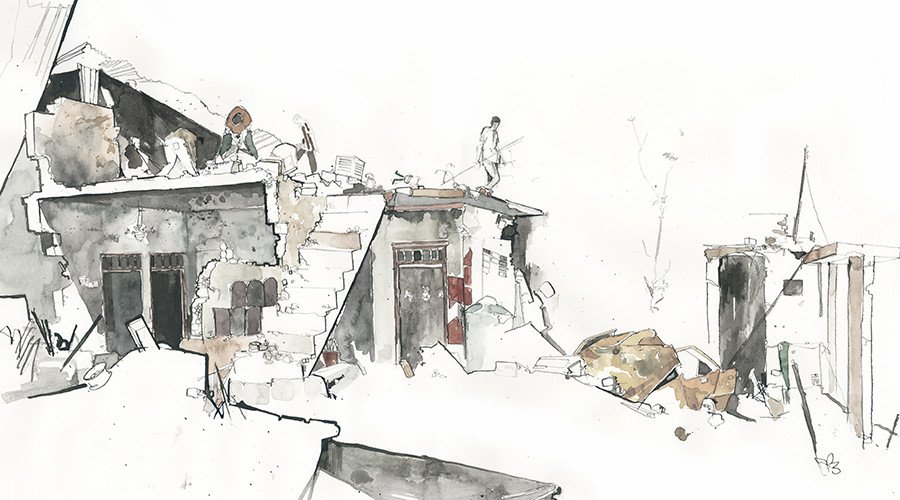 "His willingness to talk about it, the openness and the normality, was the most extraordinary thing. The fact that such events are so regular is the difficult thing to accept," says Butler.
Sometimes the suffering was too visceral, or his presence potentially too intrusive, such as when he was called in by a man called Suleiman, who had suffered a heart attack and lay at death's door in one of the evacuation camps. Butler says that Suleiman wanted medical aid, but he could only stay and watch.
READ MORE: Up to 20,000 Mosul civilians facing 'extreme danger' as battle against ISIS continues – UN official
"You have to choose whether you want to engage with that, or whether you stand off, because the chance of you helping is very slim," says Butler, who sketched the man laid out in the temporary medical facility.
With Mosul now officially recaptured, Butler hopes to return in September, to see if lives have returned to normal after most of the headlines move on to the next flashpoint.
READ MORE: Drone over Mosul reveals massive extent of old city's destruction (VIDEO)