Caption competition: What were Putin & Merkel discussing at G20? (VIDEO)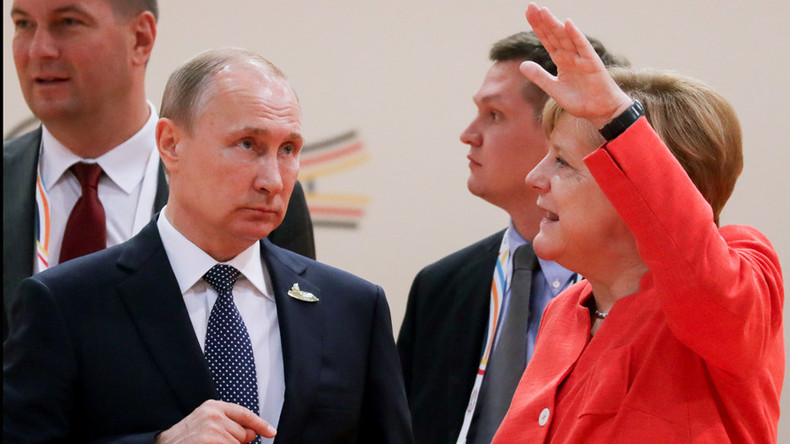 Russian President Vladimir Putin and German Chancellor Angela Merkel have been caught on camera actively gesturing while speaking at the G20 summit in Hamburg, Germany. Watch the video and guess what the leaders were talking about.
The ever-expressive Chancellor Merkel was caught during a major eyeroll while chatting with President Putin at the G20 summit in Hamburg, Germany.
Speculation as to what could have caused the gif-worthy reaction is rife. The guesses range from mansplaining the German economy to comparing hand sizes.
The two leaders seemed to be having an interesting discussion. We can only guess the topic.