Gorbachev: World tired of tension, needs dialogue between Russia and US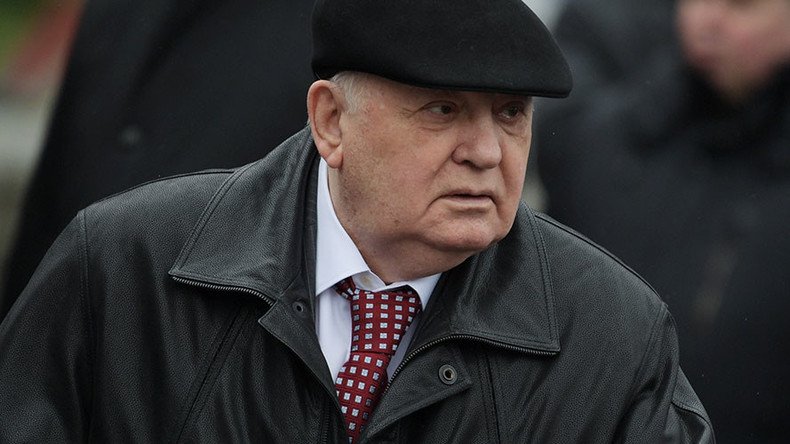 A day before the Russian and US presidents are due to meet, former Soviet leader Mikhail Gorbachev has called on Moscow and Washington to make up for lost time and restore trust in order to de-escalate global tensions.
"First of all, it's good that this meeting will finally take place, but it's a pity that this is happening only now," Gorbachev told RIA Novosti on the eve of the first meeting between Vladimir Putin and Donald Trump.
"Much time is lost. We have to restore trust."
"At one time, people in President [Ronald] Reagan's own administration would literally not let him go to [our] meeting in Geneva. But he did not succumb to pressure, and we, for our part, came forward with serious constructive proposals."
"We now need an impulse from the leaders, as happened in Reykjavik in 1986. We must put everything on the negotiating table and establish a mechanism for interaction, not on any single points, even important ones, but on all issues," Gorbachev emphasized.
At the 1986 Reykjavik Summit, Gorbachev and then-US President Reagan came close to a sweeping agreement that would have radically reduced the number of nuclear weapons possessed by both super powers. Nevertheless, the progress attained at that meeting eventually resulted in the 1987 Intermediate-Range Nuclear Forces (INF) Treaty between the United States and the USSR.
In his interview with RIA, Gorbachev again underlined the importance of reaching new international arms control and nuclear weapons agreements, such as the old Anti-Ballistic Missile (ABM) Treaty and the START (Strategic Arms Reduction Treaty), which expired in 2009.
"The urgent task is for diplomats and the military to immediately take up the rescue and restoration of the nuclear arms limitation and control system across the entire spectrum - START, missile defense, medium-range missiles," said Gorbachev.
Putin and Trump are set for their first face-to-face meeting at the G20 summit in Hamburg Friday. Russian presidential aide Yuri Ushakov earlier said the meeting could touch on the issues of arms control and strategic stability.
"No matter how hard it may be, I'm certain that it is possible to have a constructive interaction," Gorbachev concluded. "The people, both in Russia and the United States, hope for this and I'm sure the whole world who are tired of the tension and do not want a new Cold War."
You can share this story on social media: