Merkel takes aim at US policy ahead of G20 meeting with Trump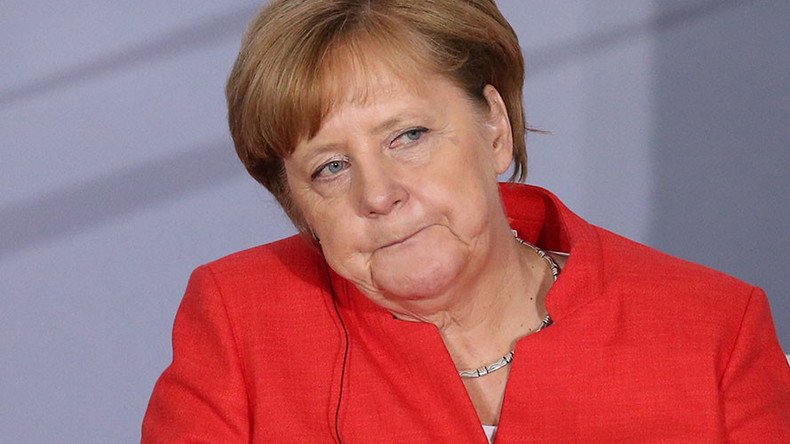 German Chancellor Angela Merkel says Berlin can no longer rely on the US when it comes to the UN, the Middle East, or European security. Her comments come ahead of a planned meeting with US President Donald Trump on the sidelines of the G20 summit.
Merkel first said in May that Europe needs to take its fate in its own hands, stating that "the times in which we could completely depend on others are on the way out…"
When asked by German weekly Die Zeit if she would stand by those words today, Merkel answered in the affirmative, specifically mentioning the US.
"Yes, exactly that way. It is, for example, open whether we can and should in the future rely on the US investing so much as it has so far in the United Nations' work, in Middle East policy, in European security policy, or in peace missions in Africa," Reuters reported.
She went on to state that the Trump administration does not see globalization as a process which can lead to multiple winners.
"While we are looking at the possibilities of cooperation to benefit everyone, globalization is seen by the American administration more as a process that is not about a win-win situation but about winners and losers," she said.
Merkel also mentioned comments from a Trump security adviser who said the world was an arena, not a global community, adding that such statements contradicted her views.
Germany wants everyone to benefit from economic progress, rather than only a few, Merkel said.
On the subject of Europe, Merkel said that ideas put forth by French President Emmanuel Macron to put together an economic government for the Eurozone and create the position of European finance minister were "two very important thoughts."
The statements come ahead of Merkel's upcoming meeting with Donald Trump, which is likely to take place on Thursday – one day before the G20 summit kicks off in Hamburg – according to a German government spokesperson cited by Politico.
READ MORE: Trump says Berlin must do more for NATO as German FM claims US leader puts Europe at risk
Merkel and Trump have clashed on a number of issues, ranging from migration to climate change, trade and defense spending.
During his campaign for presidency, Trump accused Merkel of "ruining" Germany with her "insane" migration policies, and slammed Germany's trade surplus with the US.
He has also accused Germany and other NATO members of not paying their fair share towards the alliance.
We have a MASSIVE trade deficit with Germany, plus they pay FAR LESS than they should on NATO & military. Very bad for U.S. This will change

— Donald J. Trump (@realDonaldTrump) May 30, 2017
The two leaders have also clashed over Trump's decision to withdraw from the Paris Climate Agreement.
"The decision of the US president to withdraw from the Paris Climate Agreement is very regrettable, and I'm expressing myself in a very reserved way when I say that," Merkel said following the US pullout.
She has since reiterated Germany's commitment to the deal, calling it "irreversible."
Meanwhile, Merkel's Christian Democratic Union (CDU) has dropped the word "friend" from its campaign program, despite previously using the word to describe its partnership with the United States.
The program now refers to the US as its "most important partner" outside Europe.
You can share this story on social media: