Saudi Arabia to meet with allies after Qatar rejects ultimatum as 'unrealistic'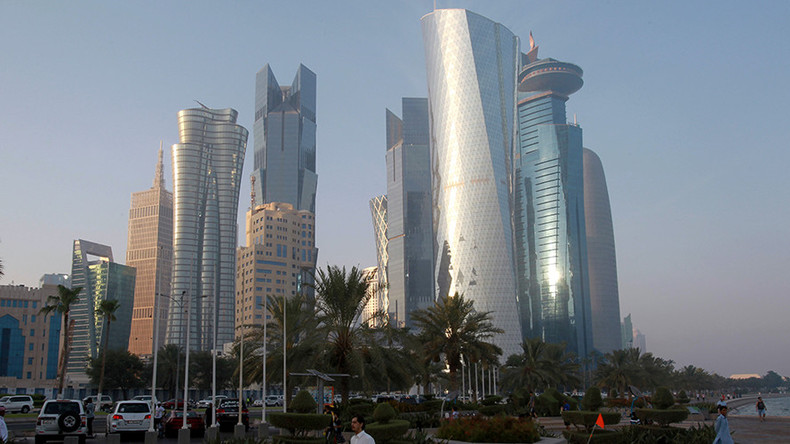 The four Arab nations who initiated the diplomatic and economic blockade of Qatar will meet in Egypt to discuss further action after Doha rejected a list of 13 demands and the extended deadline passed.
Accusing Qatar of sponsoring terrorism, Saudi Arabia, United Arab Emirates, Bahrain, and Egypt issued a list of ultimatums to Qatar on June 22, after cutting ties with the country on June 5 for its alleged support of terrorism.
Following Qatar's rejection of the demands, which include shutting down its news channel, Al Jazeera, ending support for the Muslim Brotherhood, downgrading ties with Iran, and closing a military base housing Turkish troops, the four Arab nations extended the previous 10-day deadline by another 48 hours.
Before the extended deadline expired, Qatari Foreign Minister Sheikh Mohammed bin Abdulrahman Al-Thani once again rejected the ultimatum, calling some of the demands "unrealistic and… not actionable."
"It's not about terrorism, it's talking about shutting down the freedom of speech," he said.
The official rejection was delivered to the four states by the Kuwait emissary on Wednesday morning, just before the deadline expired. The contents of Qatar's official response have not been disclosed.
"The four countries received the Qatari response through the state of Kuwait before the end of the extended period. And it will be responded to at the right time," the Saudi Foreign Ministry tweeted.
The four nations will meet in Cairo on Wednesday to discuss the ongoing crisis, which has entered its second month. The agenda of the meeting has not been shared with the public.
On Tuesday, the UAE foreign minister said that any further action against Qatar will be implemented "within the framework of international law."
"Any independent state has the right to take measures against any party," Sheikh Abdullah bin Zayed al-Nahyan said, according to AFP.
The crisis was triggered in early June following a report on the state-run Qatar News Agency (QNA) website and social media accounts, in which the country's Emir, Tamim bin Hamad Al Thani, criticized Saudi Arabia's anti-Iranian rhetoric, among other controversial statements.
QNA immediately retracted what it termed "fake news," and following an investigation, said the channel had been hacked by "neighboring" states which then used the QNA report as a pretext to impose the economic blockade.