Vietnamese capital to banish motorbikes by 2030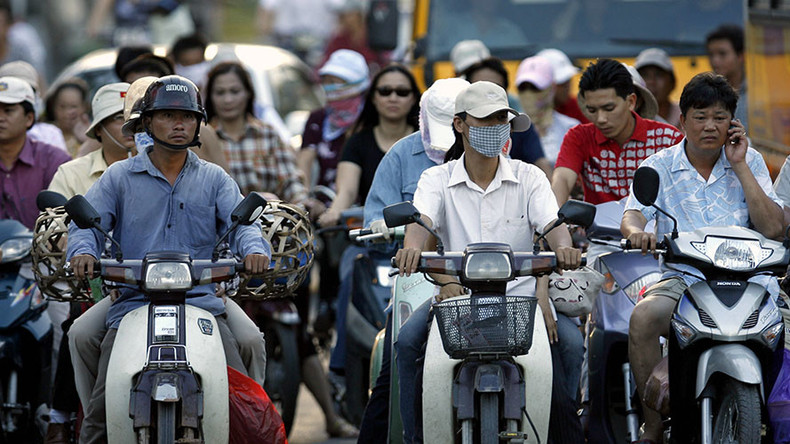 Hanoi lawmakers have endorsed a proposal to remove the city's most popular mode of transport from its central streets by 2030. The resolution is expected to reduce traffic and pollution, which is largely caused by more than five million motorbikes.
The decision to ban the scooters from downtown areas and replace them with adequate public transport was overwhelmingly approved at a Hanoi People's Council meeting on Tuesday, receiving 95 of 96 votes.
Warning that the number of vehicles is growing at "an alarming rate," the legislators are also poised to restrict cars in some districts during certain hours, as well as introduce higher parking fees.
Hanoi, with a population of more than 7.5 million people, has some 5 million motorcyclists and half a million car users on its roads, according to a statement from the legislators. The vehicles, whose numbers "grew too fast in recent years," are said to contribute 70 percent of the city's air pollution.
Read more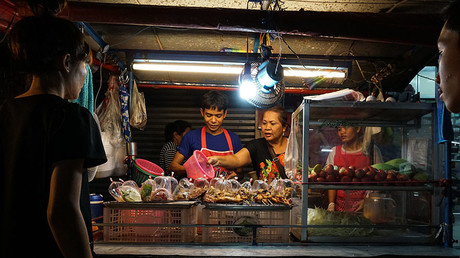 The resolution is also expected to reduce the number of traffic accidents in the city, as almost 47 percent were caused by scooters last year, according to VnExpress newspaper.
In order to sell Hanoi residents on the benefits of public transportation, one legislator proposed introducing free bus tickets for some time, VnExpress reported.
The city authorities are planning to improve Hanoi's public transport, as the capital currently only offers public buses, which carry about 12 percent of the travelers, according to AFP. A subway system is currently under construction, with two of eight lines now being built.
Though the council chairman hailed the decision as "a historical breakthrough for city development," the public has a more divided opinion. Despite a survey from the country's transport ministry claiming that more than 90 percent of 15,400 respondents had approved of the regulation, it hasn't received a warm welcome from Hanoians, according to VnExpress's own poll.
Office worker Hoang Thuy Duong, who rides her motorbike to work, said "this idea is totally insane," as quoted by AFP. "Motorbikes are the best means of transportation in Hanoi. I doubt authorities can replace them with public vehicles," she added.
Detaching Hanoians from their two-wheelers will "create good health habits" and "contribute to civilized urban image," said one lawmaker, Nguyen Tien Minh.
"We must create a new habit of using public transport. Reducing individual vehicles will make the city cleaner," VnExpress cited the chief of Hanoi's transport department as saying.