'EU Parliament is ridiculous': Juncker slams MEPs for skipping session (VIDEO)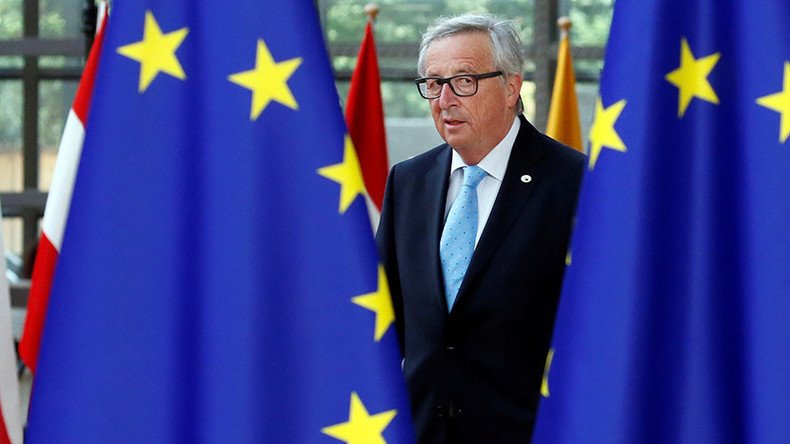 European MPs' poor attendance has caused a spat between the EU Parliament president and the head of the bloc's executive body, Jean-Claude Juncker, who has slammed the parliament as being "not serious" and vowed not to attend its gatherings.
Faced with a vast array of empty seats at a plenary session at the parliament's Strasbourg home on Tuesday, European Commission chief Juncker hit out at the body.
"The European Parliament is ridiculous, very ridiculous. I welcome those who have gone through the effort of coming, but the fact that only about 30 MEPs are attending this debate is enough to show that the parliament is not serious. And I wanted to state it today," Juncker said in French.
Only a few dozen out of over 750 European lawmakers showed up for the session dedicated to assessing the Maltese presidency of the EU, which ended on July 1.
Joseph Muscat, the prime minister of Malta – which is the smallest state in the 28-member bloc – was among those attending the meeting.
"If Mr Muscat were [German Chancellor] Mrs Merkel – difficult to imagine – or [French President] Mr Macron – easier to imagine – we would have had a full house," said Juncker.
READ MORE: EU's Juncker says he'll stop 'speaking English' because it's losing importance
The head of the European Commission, which prepares regulations for the bloc and runs its everyday business, was then interrupted by European Parliament President Antonio Tajani, who asked his colleague to be more "respectful."
"Mr President, you can criticize the parliament, but it is not up to the commission to control the parliament, it's up to the parliament to control the commission," Tajani said.
However, Juncker went on with his diatribe, also calling his opponent "ridiculous."
"There are only a few members in the parliament to control the commission. You are ridiculous."
Having switched from French to English, Juncker also vowed to "never again attend a meeting of this kind."
"The parliament has to respect even the presidencies of smaller countries, which the parliament is not doing," he said.
READ MORE: 'Serious mistake': EU's Juncker condemns leaks on disastrous Brexit Downing Street dinner
EU Parliament spokesman Jaume Duch said later on Tuesday, however, that Juncker "regretted the words used in the debate."
Lors d'une réunion avec le Président Tajani, le Président Juncker a regretté les mots employés lors du débat de ce matin. Affaire close. (1)

— Jaume Duch (@jduch) July 4, 2017
"Case closed. It is important to focus on cooperation among institutions to better serve the interests of citizens," Duch tweeted.
You can share this story on social media: