Grenades, rocket launchers & plastic explosive charges stolen from Portuguese arsenal - report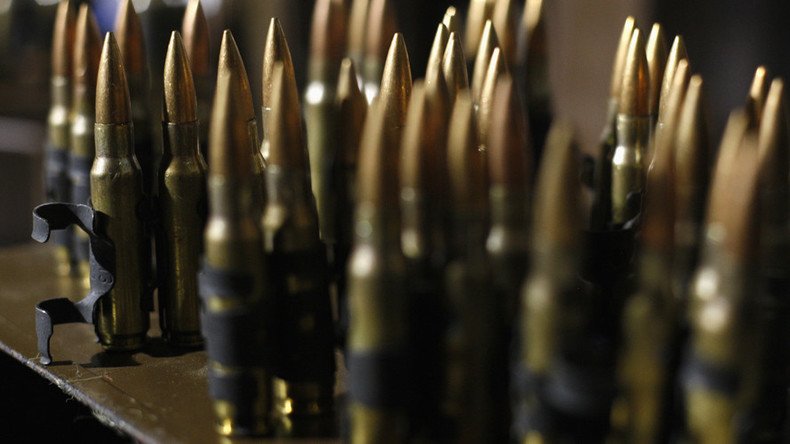 The Portuguese military is investigating the theft of a massive arms cache at one of its bases. A Spanish news outlet revealed the extent of the heist, reporting that the thieves got their hands on grenade launchers and a vast quantity of explosives.
Grenades, grenade launchers, 9mm ammo, explosives, and other military equipment disappeared from a Portuguese military base in Tancos, some 100 kilometers northeast of Lisbon, last Wednesday.
The Portuguese Army disclosed that the robbery had taken place the next day, but did not share the details with the public. On Monday, Spanish news outlet, El Espanol released an alleged list of the military equipment stolen.
The extent appears to be staggering. According to the report, the perpetrators managed to get away with 1,450 rounds of 9mm ammunition, in addition to 150 hand grenades, 44 anti-tank grenades, and 18 tear gas grenades.
Also on the list were 264 units of plastic explosives and 102 explosive charges. The army refused to comment on the report in the Spanish newspaper after being contacted by Portuguese news agency Lusa.
The Portuguese army said earlier that the intrusion was detected on Wednesday night when soldiers noticed two entries that had been forced open along the perimeter of the military complex, where the CCTV cameras had been broken for over two years.
Military judiciary police were immediately sent to the military base in Tancos to investigate and recover the stolen weapons. At the same time, Army Chief of Staff Frederico Rovisco Duarte relieved five commanders there of duty in order to allow the investigation to proceed.
"Whoever stole the weapons knew what was in the stores," he said, as cited by the Guardian. "When they chose the two stores… which aren't the closest ones to the entrance, conclusions have to be drawn," Duarte stressed.
The Portuguese authorities also instructed 14 other military depots to check their inventories and increase security at warehouses.
"There's no doubt that this material is now on its way into the illegal arms market and could later be used for many different purposes, such as [terrorism]," Portugal's defense minister, Jose Azeredo Lopes, was quoted as saying by the Guardian.
Portuguese President Marcelo Rebelo de Sousa demanded that the weapons be found and those responsible brought to justice, while stressing the need to coordinate recovery efforts with NATO countries
The US embassy in Lisbon beefed up security after the Tancos theft and called for increased policing near the embassy compound through July 4, which is a national holiday in the United States.
The robbery was only possible because of "a security breach, which should concern all," General Jose Loureiro dos Santos was quoted as saying.
According to the general, the robbery was carried out with the help of military personnel who helped the thieves enter the facility.
You can share this story on social media: