China says Japan has 'ulterior motives' to 'hype up' warship passage through disputed strait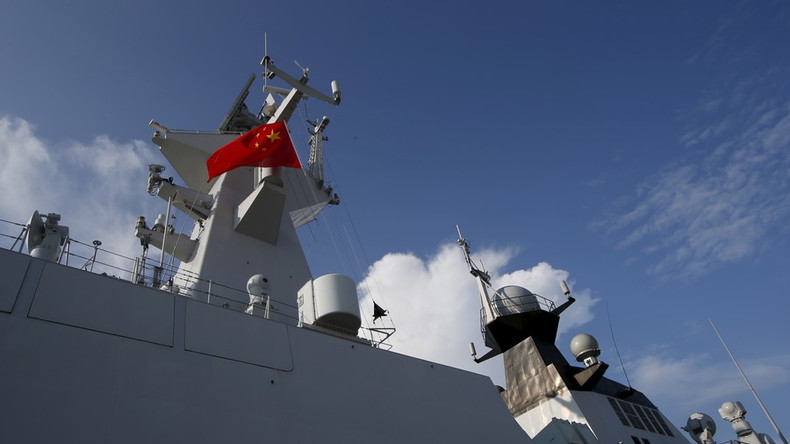 China says it has the right to pass through a strait that connects the Sea of Japan with the Pacific Ocean, after Japan claimed a Chinese surveillance ship ventured into Japanese territorial waters. Beijing also accused Tokyo of having "ulterior motives."
"The Tsugaru Strait is a non-territorial strait and therefore, international ships such as naval ships have the rights of navigation," China's Defense Ministry wrote on its website on Monday, as cited by Reuters.
"The activities of China's warship are in line with international laws and Japan has ulterior motives with its accusations and hyping up of the situation," it continued.
Read more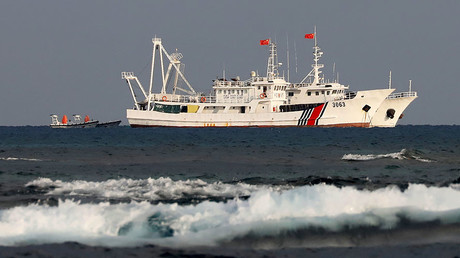 The Japanese Defense Ministry announced the Chinese naval ship's Sunday passage Monday, claiming it had entered Japanese territorial waters.
The ship was sailing between the prefectures of Hokkaido and Aomori when it entered Japanese waters, the ministry said, according to the Japan Times.
The ministry said the ship entered Japanese territorial waters off the island of Kojima at around 10:40am local time Sunday. It remained within the waters until around 12:10pm.
Japan did not deploy any self-defense vessels as the Chinese ship's navigation was deemed safe passage under the UN Convention on the Law of the Sea, the ministry said.
The ship's passage comes less than two weeks after Tokyo lodged a protest over four Chinese coast guard vessels which it claims violated its waters in the East China Sea.
And that complaint came a week after the Japanese navy sent its flagship helicopter carrier close to waters claimed by Beijing.
Beijing and Tokyo have long been embroiled in territorial disputes, including claims over the Senkaku Islands in the East China Sea.
READ MORE: China warns Tokyo to 'act cautiously' amid reports of US-Japan missile defense collaboration
The islands, which are 200 nautical miles (370 kilometers) south of Okinawa, are controlled by Japan. However, Tokyo regularly reports spotting Chinese military aircraft flying over waters near the islands, called Diaoyudao in China.