China warns Tokyo to 'act cautiously' amid reports of US-Japan missile defense collaboration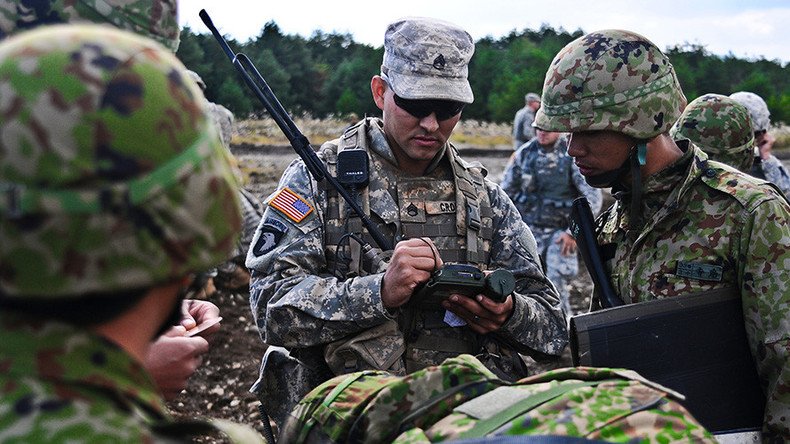 China has urged Japan to "act cautiously" after defense industry sources in Tokyo said US and Japanese companies are collaborating on new missile defense radars. It comes as Tokyo reportedly prepares a defense strategy against potential North Korean attacks.
"Especially because of historical reasons, relevant moves by Japan in the military and security field have always attracted close attention from its Asian neighbors and the international community," Chinese Defense Ministry spokesman Ren Guoqiang said during a news briefing on Thursday, as quoted by Reuters.
"Japan should act cautiously on the anti-missile issue," he added.
Ren's comments come just two days after Reuters, citing government and defense industry sources, reported that US and Japanese companies have teamed up to develop new radars which would enhance Japan's shield against potential North Korean missile strikes.
The intent, according to the sources, is to extend the range of Japan's detection and targeting radars multiple times beyond the range of models currently deployed at sea.
The report said that US company Raytheon Co has joined up with Mitsubishi Electric Corp, while Lockheed Martin Corp is working with Fujitsu Ltd.
Other sources previously stated that Tokyo was likely to develop a ground version of its ship-based Aegis defense system, deployed on warships in the Sea of Japan.
However, a spokesman for Japan's Ministry of Defense said Tokyo did not currently have any solid plans to collaborate with the US on Aegis radars, and added that "it is not our place to discuss the activities of corporations."
Tokyo has expressed its concern in recent weeks over North Korea's nuclear program, with the government stating that citizens could expect a 10-minute warning if a missile were headed for Japan. It issued a guide titled "Protecting Ourselves against Armed Attacks and Terrorism" last month.
Also last month, Japan's National Security Council discussed how to evacuate its nearly 60,000 citizens from South Korea in the event of a crisis, and how to cope with a potential flood of North Korean refugees into the country – among whom might be spies and agents for Pyongyang, Reuters reported, citing Japanese media.
Japan first began working on plans to respond to a potential crisis on the Korean Peninsula in February, after Prime Minister Shinzo Abe met with US President Donald Trump at a summit in the US, Kyodo news agency reported at the time.
North Korea has conducted dozens of missile launches and tested two nuclear bombs since the beginning of last year, in defiance of UN Security Council resolutions. Its latest missile test took place on Sunday.
You can share this story on social media: