Iran holds 'Trumpism' cartoon contest mocking US president (PHOTOS)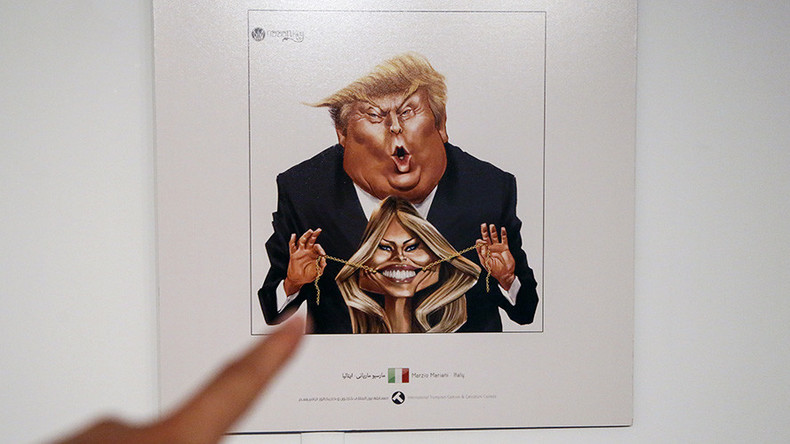 An Iranian cartoonist has taken the top prize for a 'Trumpism' exhibition aimed at mocking the US president. The winning work of art features the billionaire wearing a suit of money while his hair is ablaze.
The contest – sponsored by Iran's Organization for Sacred Defense Artistic and Cinema Affairs – featured over 1,600 works of art from 75 countries, according to the Tehran Times.
The winner, Hadi Asadi, received US$1,500, a trophy, and a plaque on Monday, Haaretz reported.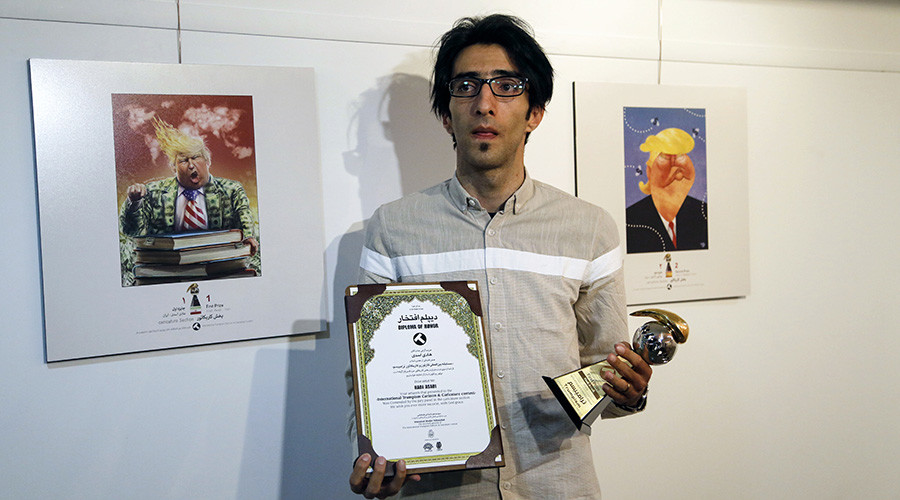 Other entries ranged from Donald Trump painting a Hitler-like mustache on the Statue of Liberty to a diaper-clad 'baby Trump' scribbling on walls in front of a White House made of Legos.
Another showed Trump amid a brick wall in the shape of a swastika.
READ MORE: Nazi-themed cartoon of Trump & Bannon aboard 'Titanic' published by Chinese paper (PHOTO)
It was that drawing which most closely aligned with the contest's logo, which was based on the Nazi emblem, with a "T" in a white circle against a red background.
"This contest considers Trump as a symbol of US capitalism and hegemony that many intellectuals compare with Nazism," said Shojaei-Tabatabai, who presided over the contest, as quoted by the Tehran Times.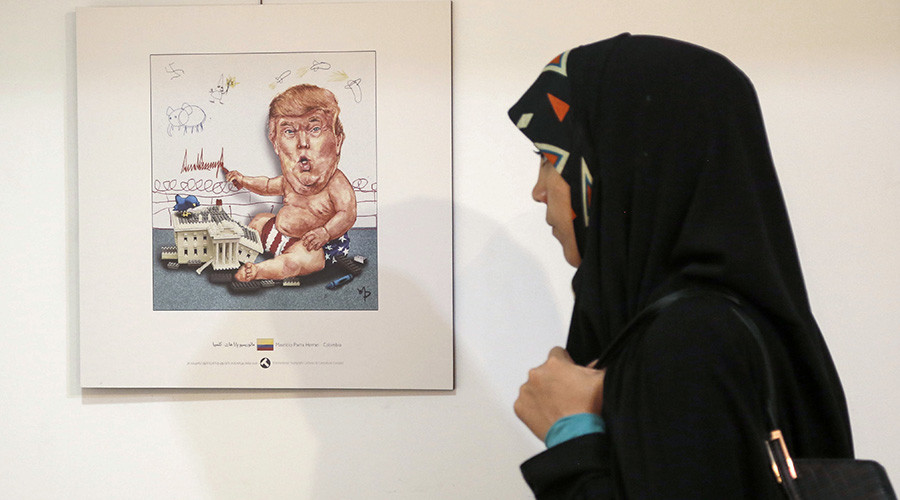 The director of the organization that sponsored the event, Ali-Asghar Jafari, said the theme was chosen because Trump "represents the real image of America."
"Trump's behavior clearly sets out Iran's reasons to distrust the US, consequently, we decided to use art's capacity for displaying the behavior," he said during a press conference on Saturday.
"Aside from his personal characteristics, Trump has also posed different challenges to the world and treats Iran and the Islamic world unconventionally in particular."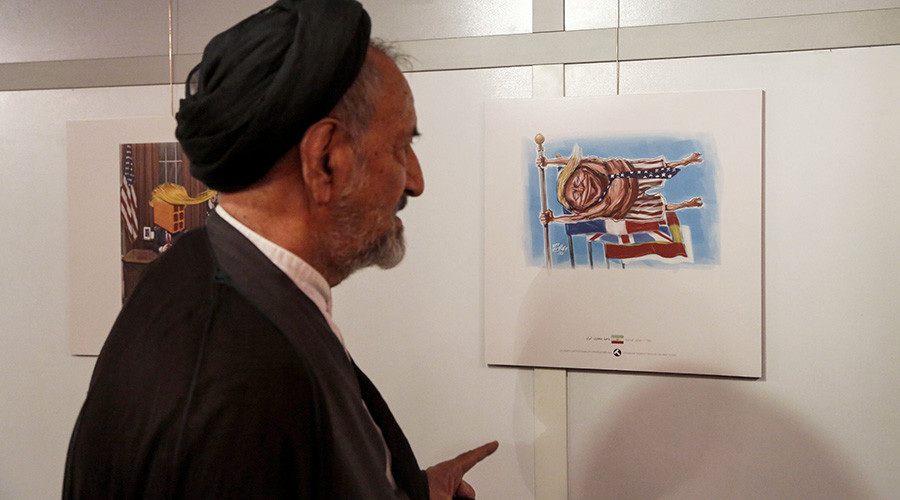 The same organizers of the event held a controversial Holocaust cartoon contest last year, which denounced what they claim is Western double standards on free speech.
A selection of the contest submissions will be showcased in exhibitions in Iran and 11 other countries, including the Netherlands, Belgium, Indonesia, Brazil and Turkey.
Meanwhile, tensions continue to mount between Iran and Washington, particularly over Iran's nuclear and ballistic missile programs.
Trump has repeatedly angered Iran by calling the landmark nuclear deal signed by Iran and six world powers the "worst deal ever negotiated," and put the country "on notice" after it conducted a ballistic missile test in February.